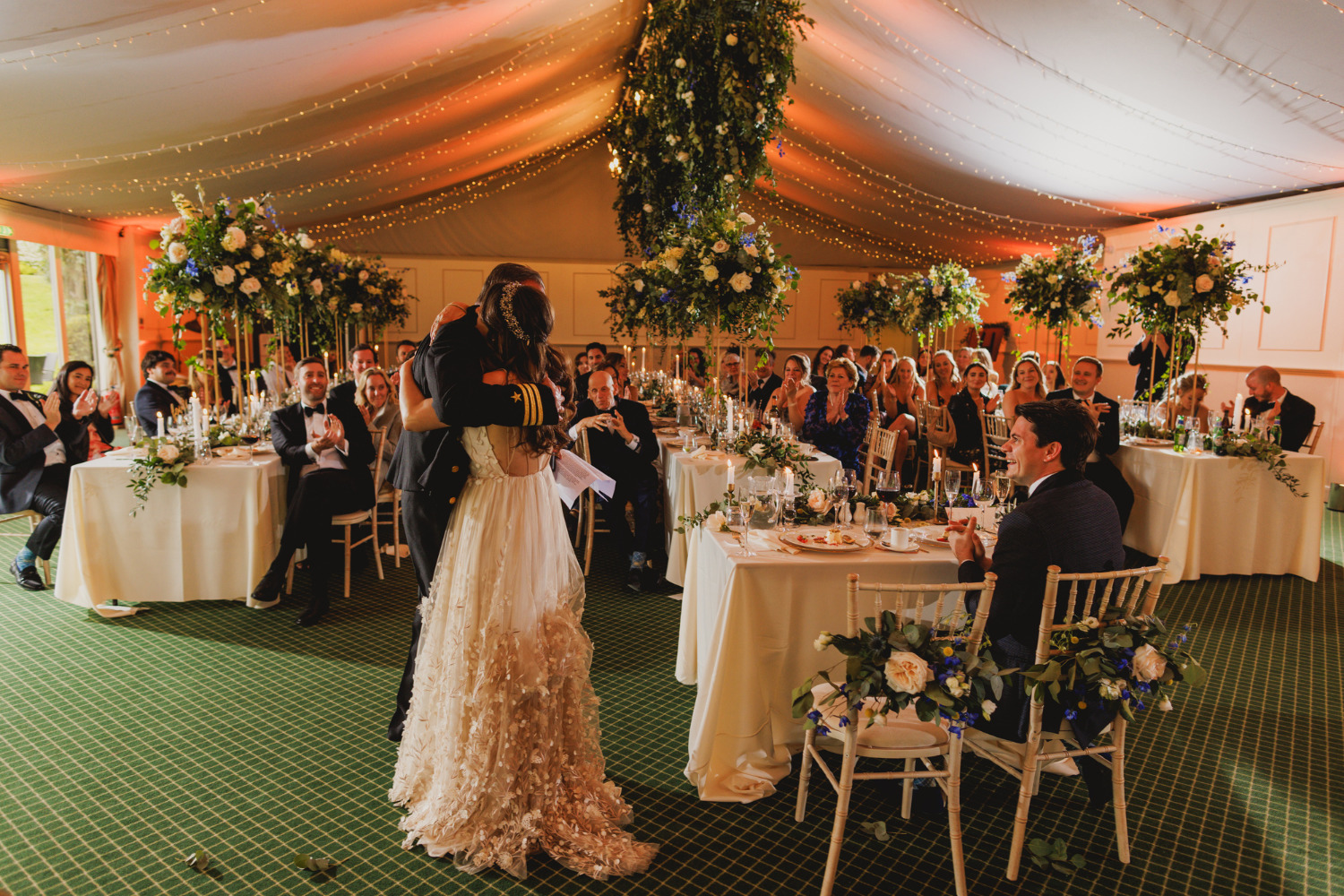 18 Jul

Tablescape Design Inspiration

One of the largest parts of your wedding day is the reception. It is the moment when everyone gathers to hear stories of the newlyweds and tuck into some delicious dishes!

There are multiple elements that need to be planned to bring your design vision to life. Every little detail can make a difference, and it is also important to consider what vibe you would like to create with your guests.

One element which is often overlooked, but has a large impact, is your tablescape. A tablescape is the combination of the table shape, size, and layout. Before you begin planning what décor you will put atop the tables, you need to consider the tablescape to pick the right one for you.

Historically, couples have leaned toward large round tables with centrepieces in the middle. Recently we have seen more and more refectory table styles, providing a more contemporary style. Our expert wedding coordinators have weighed up the benefits and drawbacks of the different tablescapes you can choose from.

Classic rounds

This is the most common and traditional layout for reception tables. Usually, you would sit eight guests around each table, and it is a nice way to group guests who know each other well or have similar interests together.

One drawback is that guests tend to only speak to two other people while sat at a round table. To allow everyone to catch up with several people you could ask certain people on each table to move seats before the pudding (depending on the type of catering you would like).

This style lends itself to beautiful centrepieces, whether you sway towards one tall vase and floral display or would like a simpler low height design with lots of flickering candles. As you will have many tables, you can be creative with naming each one and you can have a beautiful table plan too.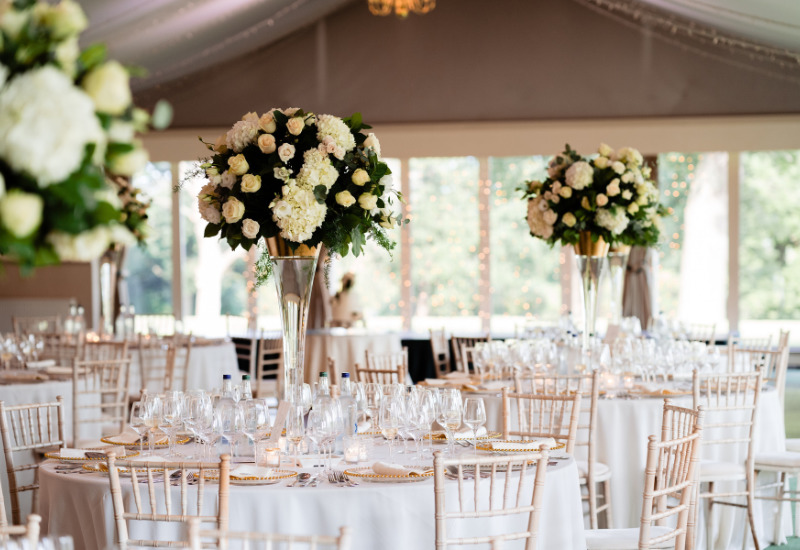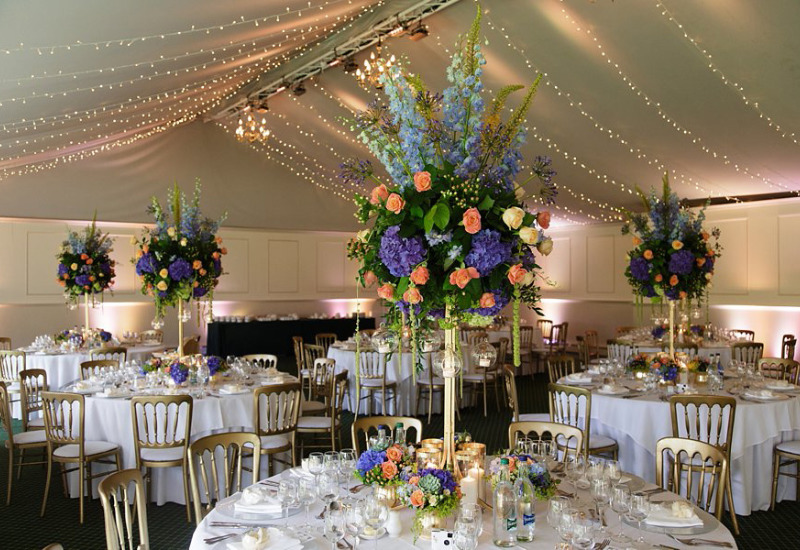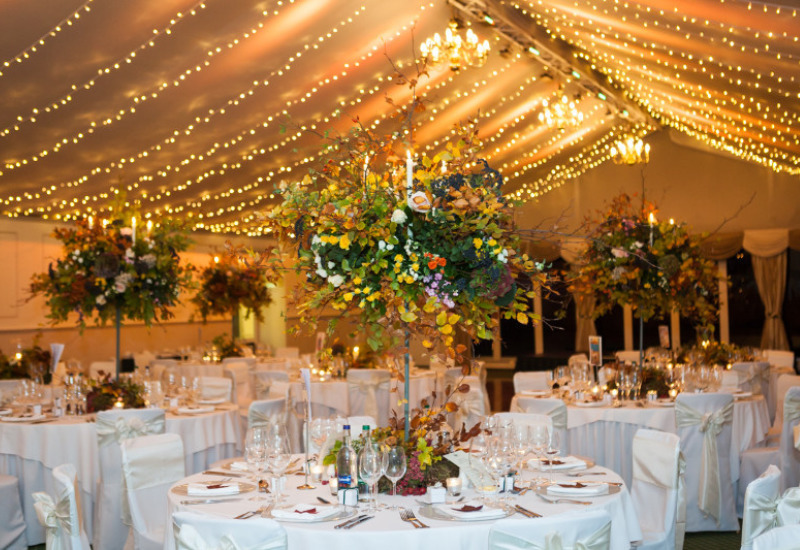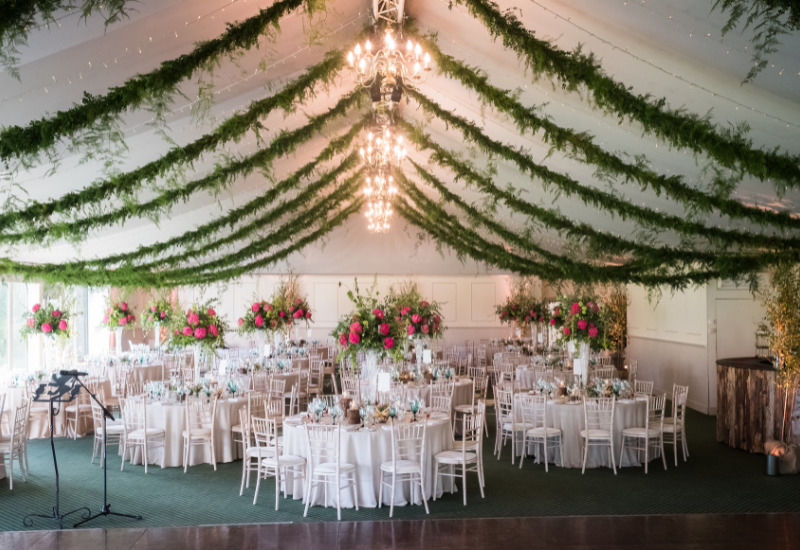 Long refectory
One of the most popular styles we have seen through 2022 and 2023 is the long refectory tablescapes. For celebrations with large numbers of guests, you can have a few long tables side by side, resulting in a fun group dining atmosphere. This style works equally well for intimate gatherings with just one big group table.
This layout prevents guests from being restricted to speaking to just the people on either side of them. Everyone can meet new people and catch up with several friends, which can result in a merrier dance floor with everyone mingling together.
You can dress up a long table with beautiful garlands running down the middle, which can have tealights and candles scattered around to create a romantic atmosphere. This table style also lends itself to hanging florals which mirror the long tables beneath, creating a real wow factor.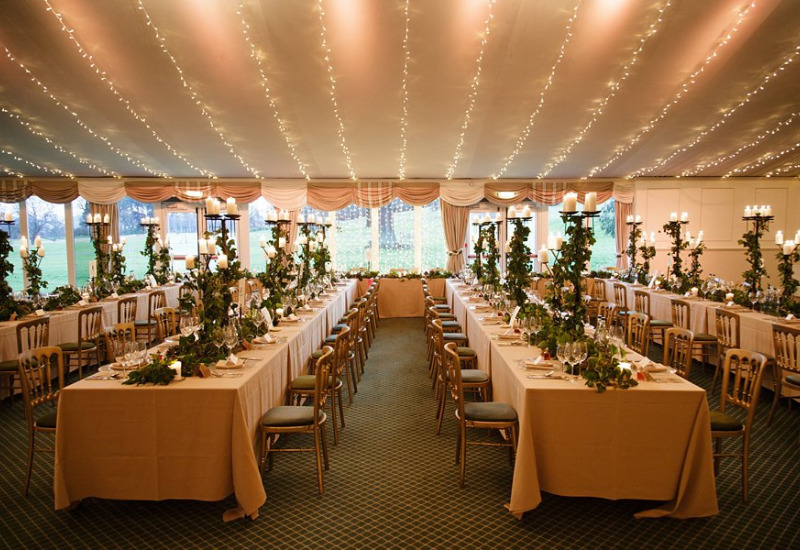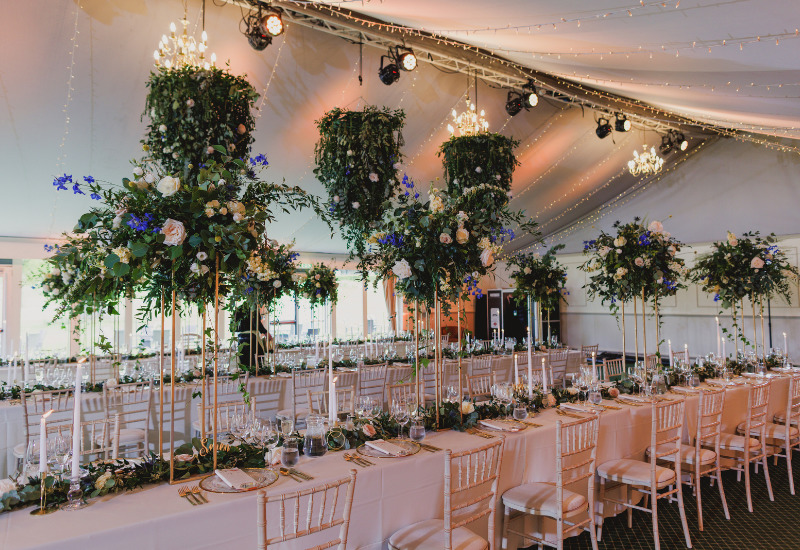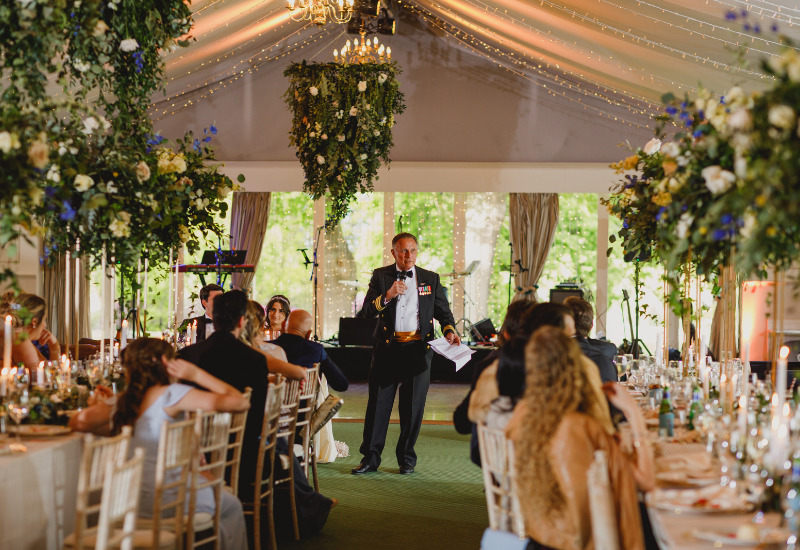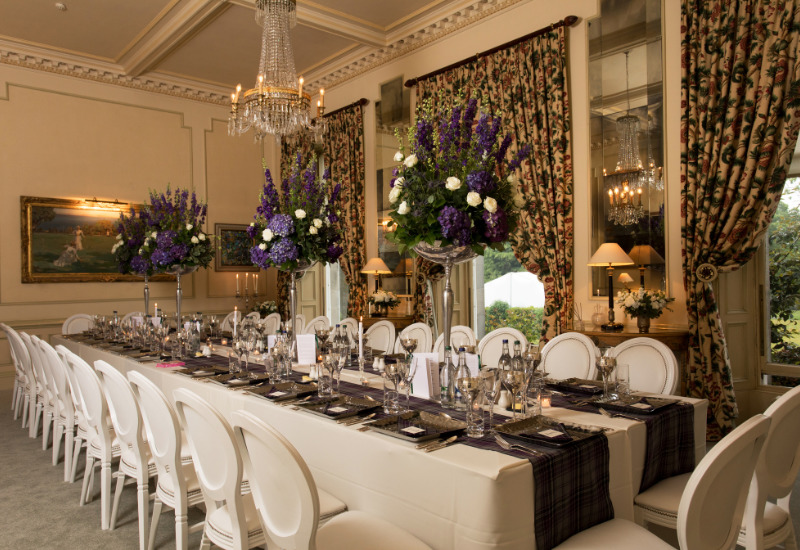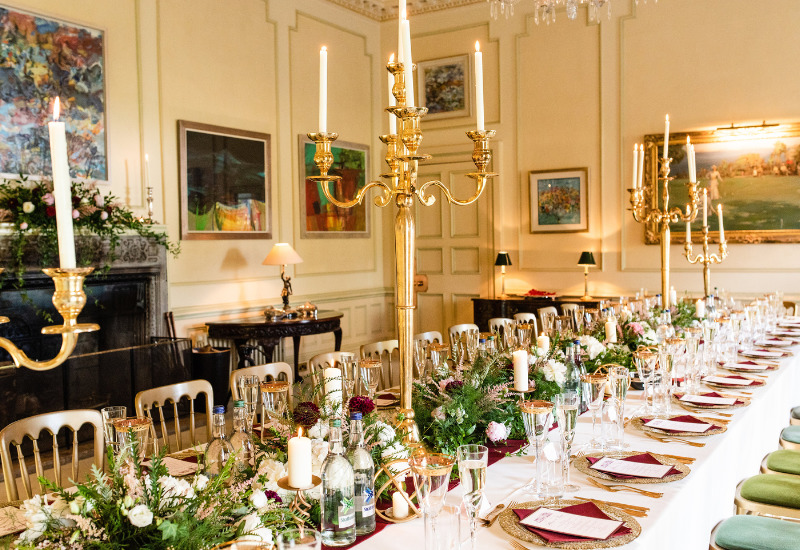 Sweetheart tables
Our American couples tend to lean more towards their own tradition of a sweetheart table for the newlyweds. The couple would enjoy their wedding breakfast, seated separately from their guests. It is also common to see them mingling with the different tables between courses, allowing them to spend time with each guest rather than being stuck at a top table.
An abundance of candles and the couple's favourite flowers can create a beautiful setting for them to relax and enjoy this important part of their day. After all, they put a lot of effort into choosing a menu they like, and it provides an opportunity for them to savour it.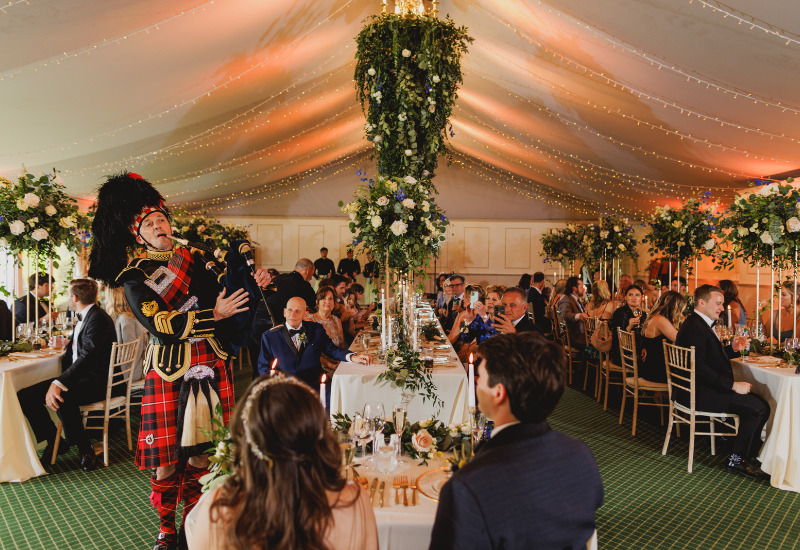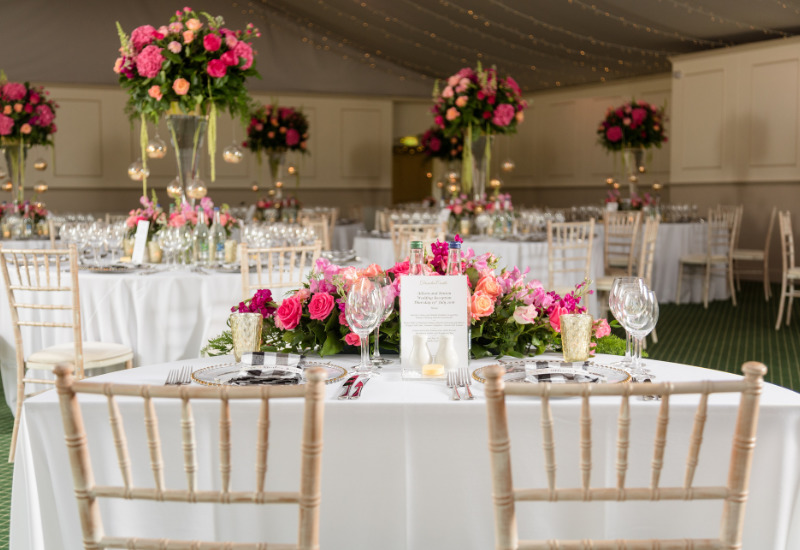 Alternative layouts
As the Dundas team has helped over 1,000 couples to tie the knot, they have seen multiple different table layouts. From oval to square, cross to diamond, there are many alternative designs to suit your style.
Many choose a combination of rounds and refectory so there is the perfect setting for their guests.
Your wedding coordinator, florist or wedding designer can help you to find the perfect tablescape to bring your vision to life.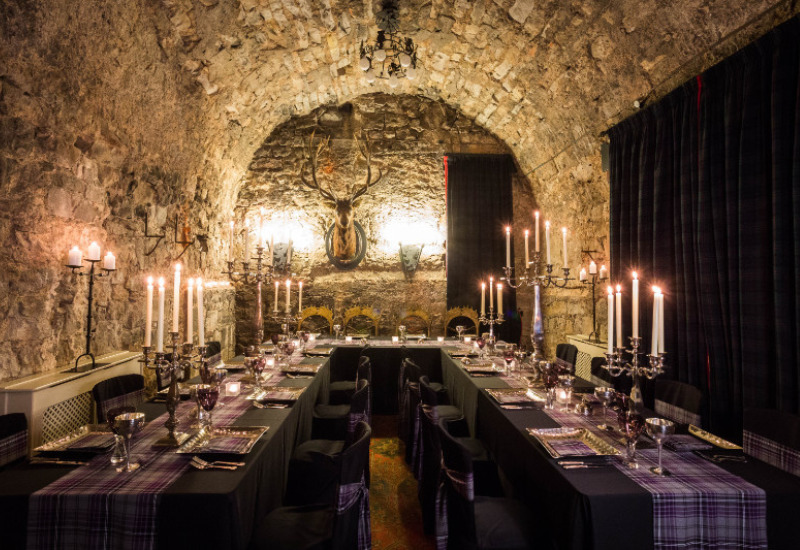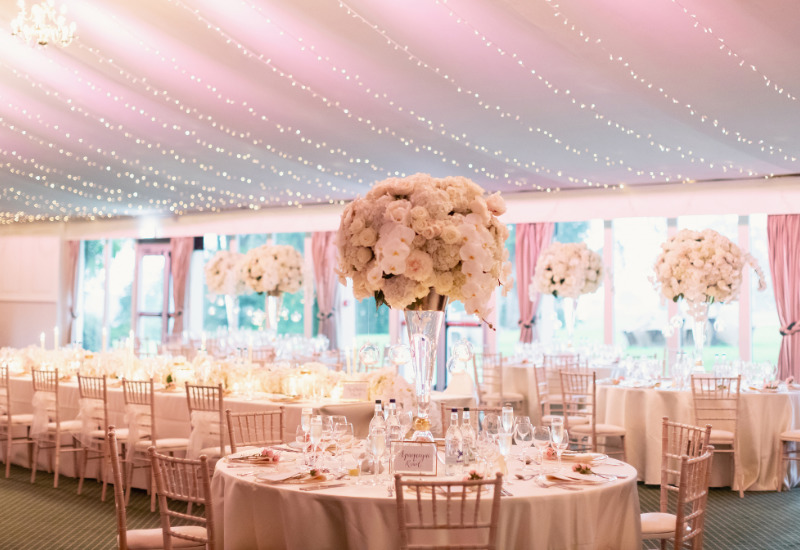 We can help bring your vision to life and find a set up which suits you and your guests best. Get in touch with our expert team to discuss dates, receive a wedding brochure and begin planning your dream day here. For more information on weddings at Dundas, click here. 
Images courtesy of Julie Tinton, Blue Sky Photography, Duke Photography, First Light Photography, and Craig and Eva Sanders.