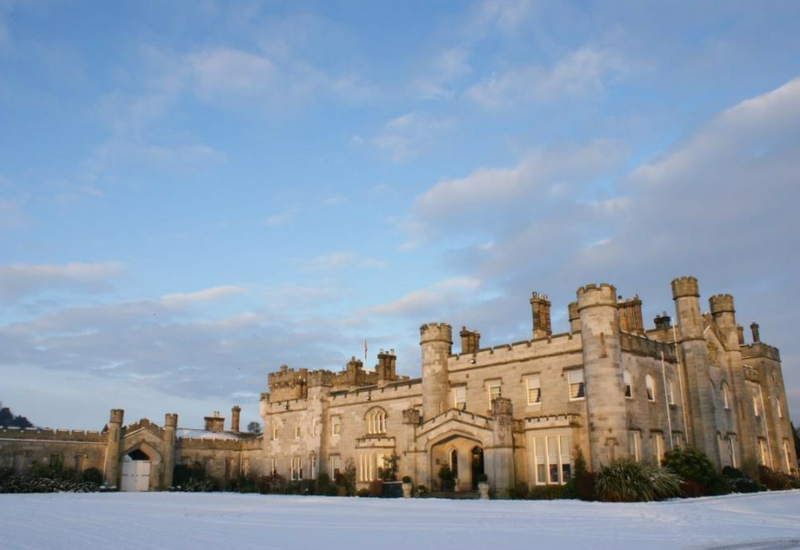 24 Jul

Seasonal Celebrations- Winter Weddings

Ever thought about having a winter wedding? December, January and February have gorgeous low lighting which can lend themselves to a couple to create a warm and intimate atmosphere, perfect for a wedding day.  We have highlighted some reasons why a winter wedding can exceed your expectations and make the day you say your wedding vows extra special.

Our Auld Keep is incredibly atmospheric during the winter months, with its high ceilings and soft lighting it is a very romantic location to say 'I Do'. You can dress this space up with candles and floral arrangements to really 'wow' your guests.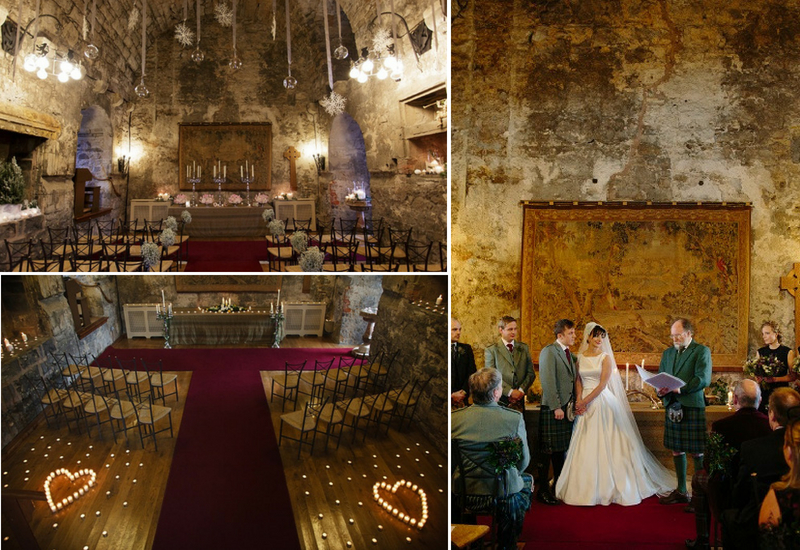 The colder months mean that you can create a warm and cosy environment within the Castle. By lighting the fires in the main rooms of the Castle and decorating with candles and soft fairy lights it sets a relaxing ambience. Use the time of year as inspiration for your catering and beverages- perhaps some mulled wine or damson gin would be a good winter warmer during your drinks reception.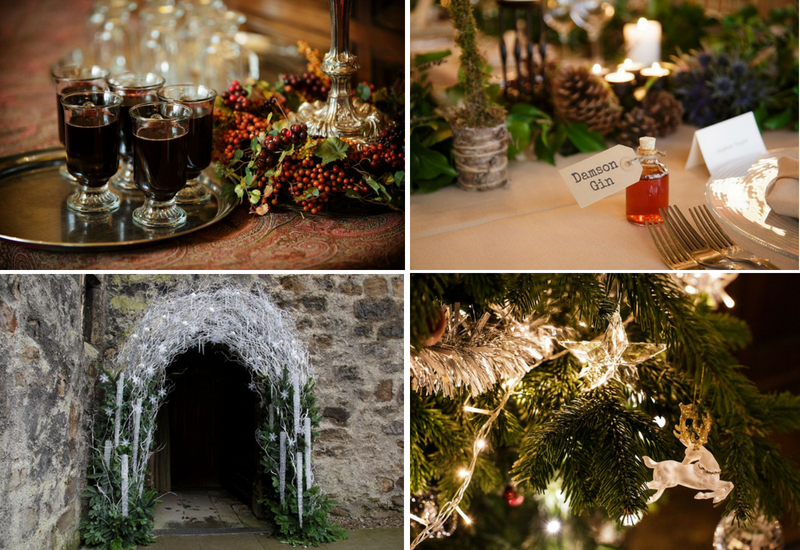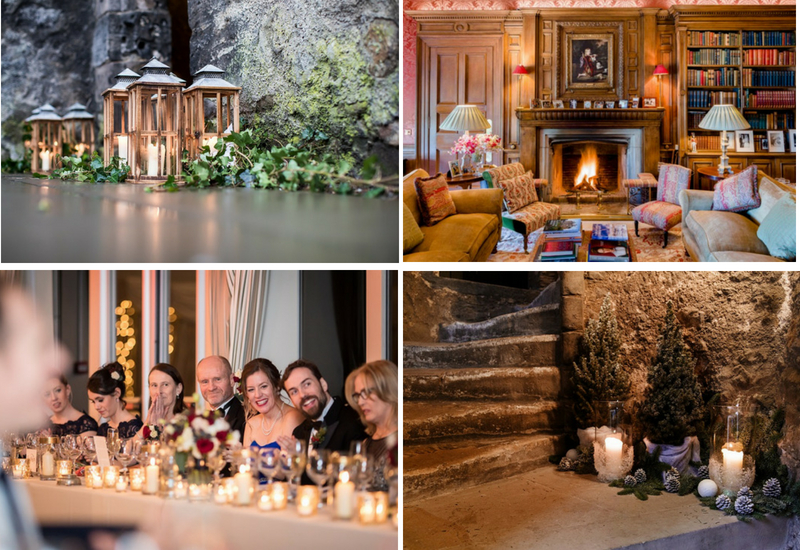 The low winter sunlight can create some gorgeous photographs throughout the day. Get some classic shots in front of the Castle and on the roof of the Auld Keep after your ceremony and then make use of the stunning sunsets later in the day. The darker nights create a very dramatic backdrop to your wedding photographs, something you would struggle to create during the summer.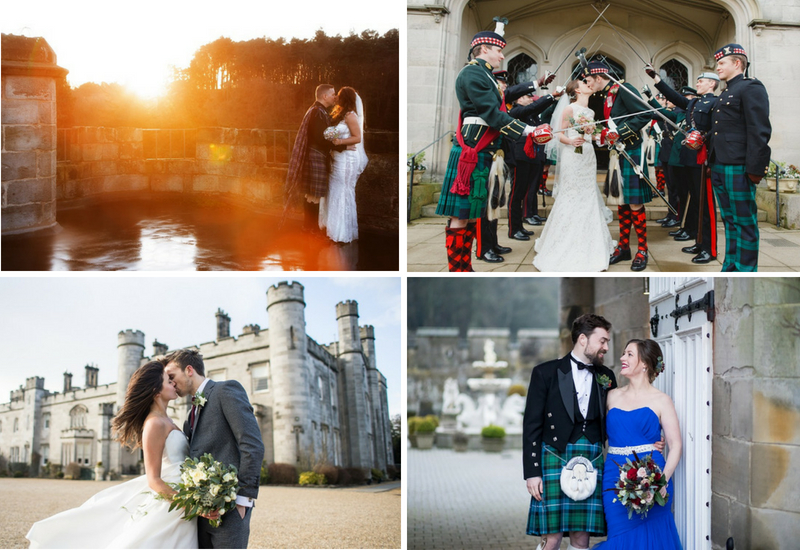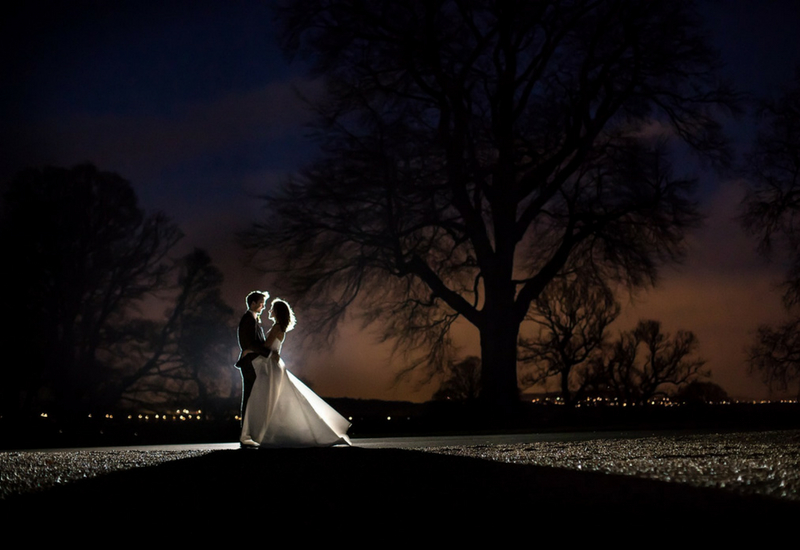 Our pavilion can be decorated to fit any theme, the options are endless and with the help of our recommended suppliers it will be dressed to the highest of standards.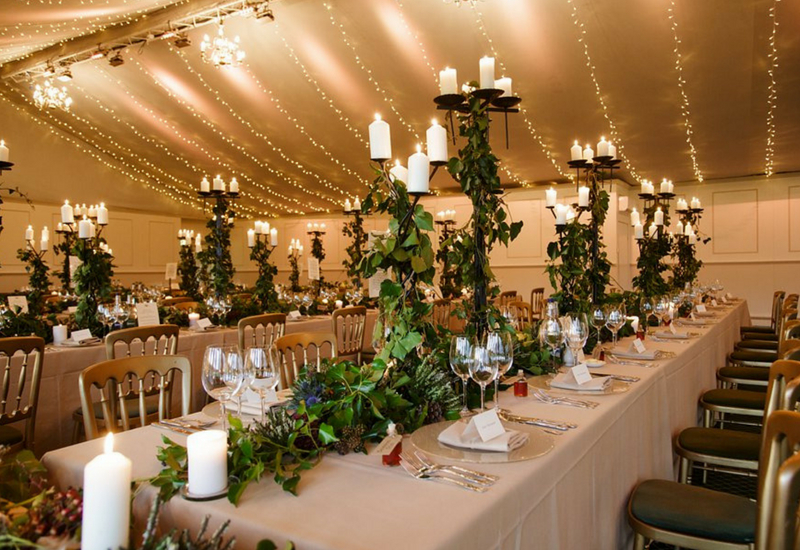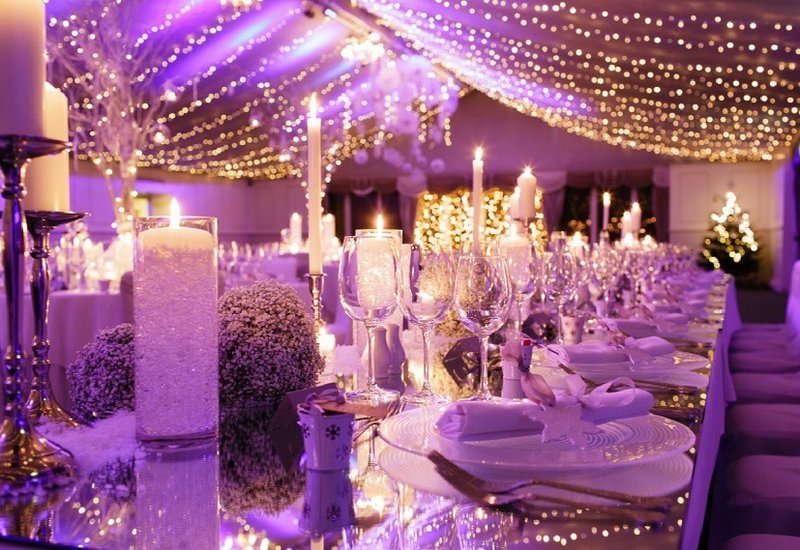 Accessorise your bridal party with pieces that look gorgeous in the winter months. We love these red velvet bridesmaids dresses which were so unique for a wedding. You can also add a touch of faux fur or a tartan shawl to match the groom's kilt for later on in the evening!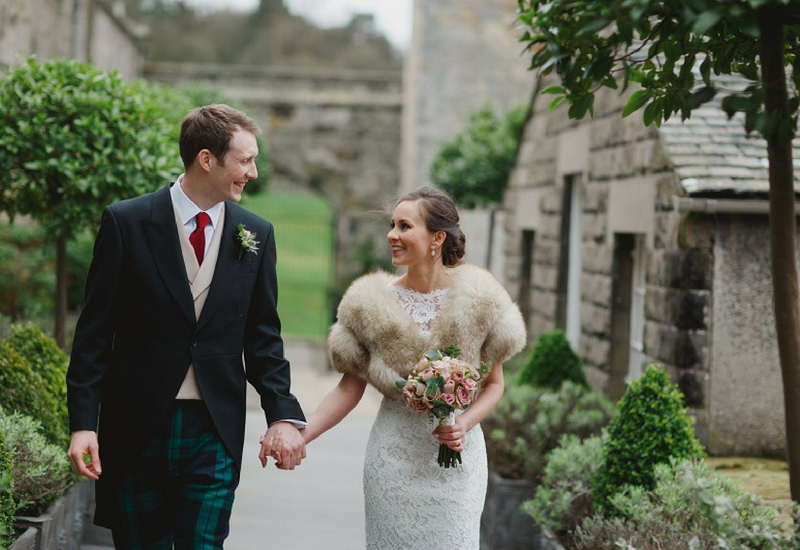 The shorter days and darker nights create the perfect backdrop for stunning fireworks or sparklers. A great way to finish off the celebrations and a final surprise for your friends and family.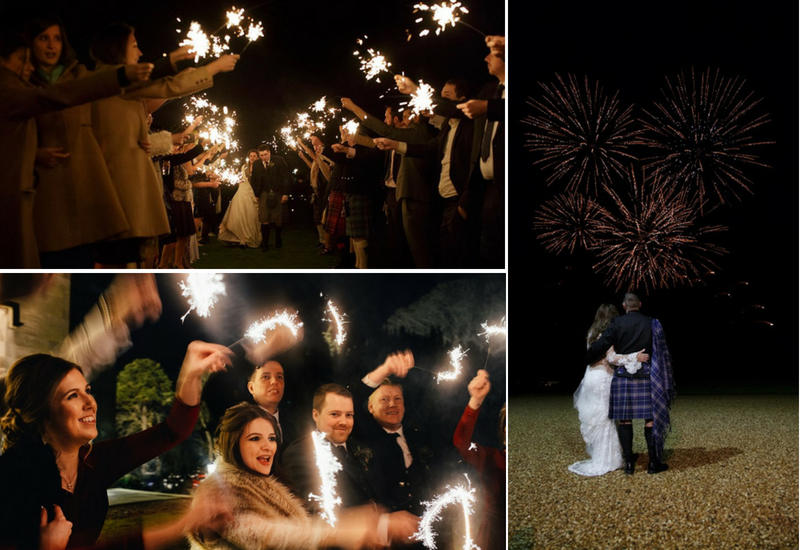 Save £2,019 from your Facility Fee for weddings booked at Dundas Castle in January and February 2019. Enjoy some exclusive benefits with this one time offer which can be used in conjunction with our Winter Wedding Offer and Two Day Wedding Offer. *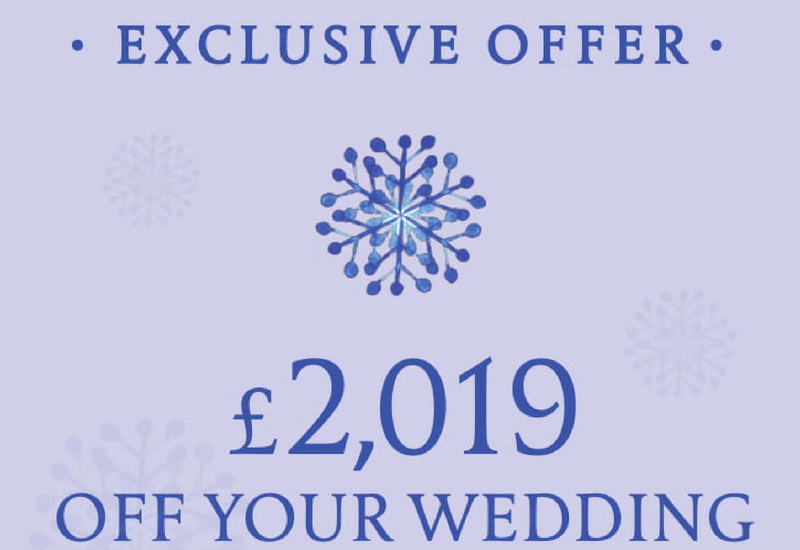 For more information about our Winter Wedding Offer please click here or email [email protected]
If we have inspired and tempted you to find out more about having a Winter wedding at Dundas Castle this year, email [email protected] to find out more.
Photographs by: Crofts & Kowalczyk, Blue Sky Photography, Duke Photography, Ryan White Photography
If you are interested in a specific image and would like to know the photographer, please email [email protected].
* This offer is only valid for weddings taking place during January and February 2019, confirmed after 1st June 2018.