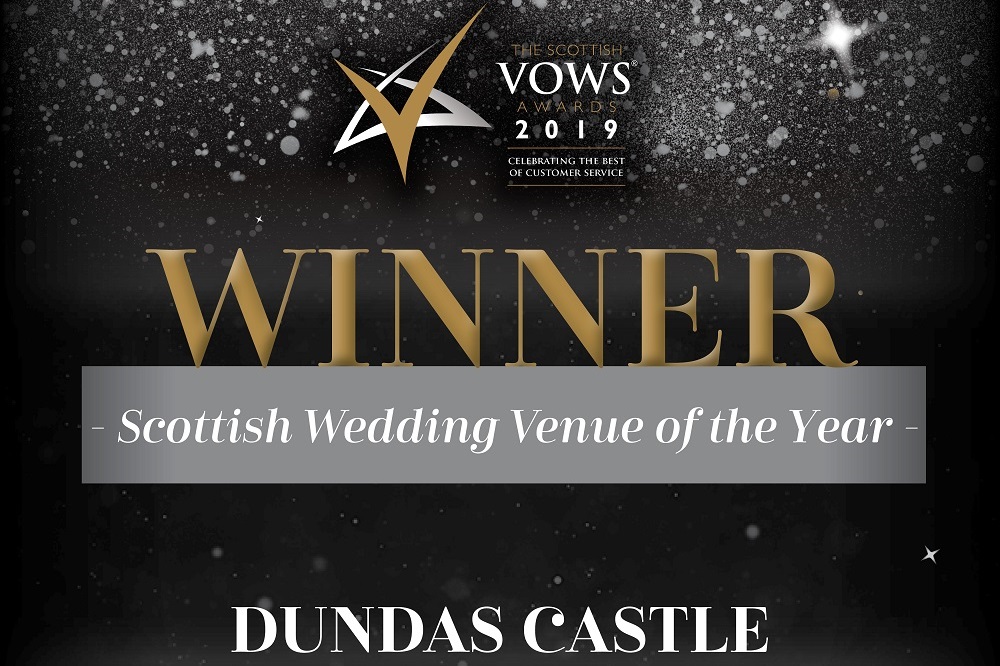 20 Nov

'Scottish Wedding Venue of the Year' – VOWS Awards 2019

The Dundas team were delighted to celebrate double success at the Scottish VOWS Awards 2019, after winning 'Wedding Venue Edinburgh, Lothian & Borders' and the coveted 'Scottish Wedding Venue of the Year' for a second year in a row.

The Scottish VOWS Awards recognises companies within the Scottish wedding industry, which deliver customer service of the highest standard. The Dundas team was commended for its achievements in service and standards.

With over 20 years' experience of helping couples say 'I do', Dundas Castle has great flexibility for couples to pick and choose from multiple spaces to suit their size and style of wedding.  The team also have many years of wedding planning and operational experience to ensure every celebration is planned to perfection and executed seamlessly.

General Manager, Louise Andrew said: "For the second year in a row, we're absolutely blown away by our success at the VOWS Awards. We are very proud of everyone at Dundas Castle and both of the awards mean so much to all of the team. We delight in making every guest feel welcome and ensuring they create happy memories that last a lifetime, and we're so happy our constant hard work has paid off once again."

If you are interested in getting married at Dundas Castle, please click here to provide us with your details and we will be in touch with further information.