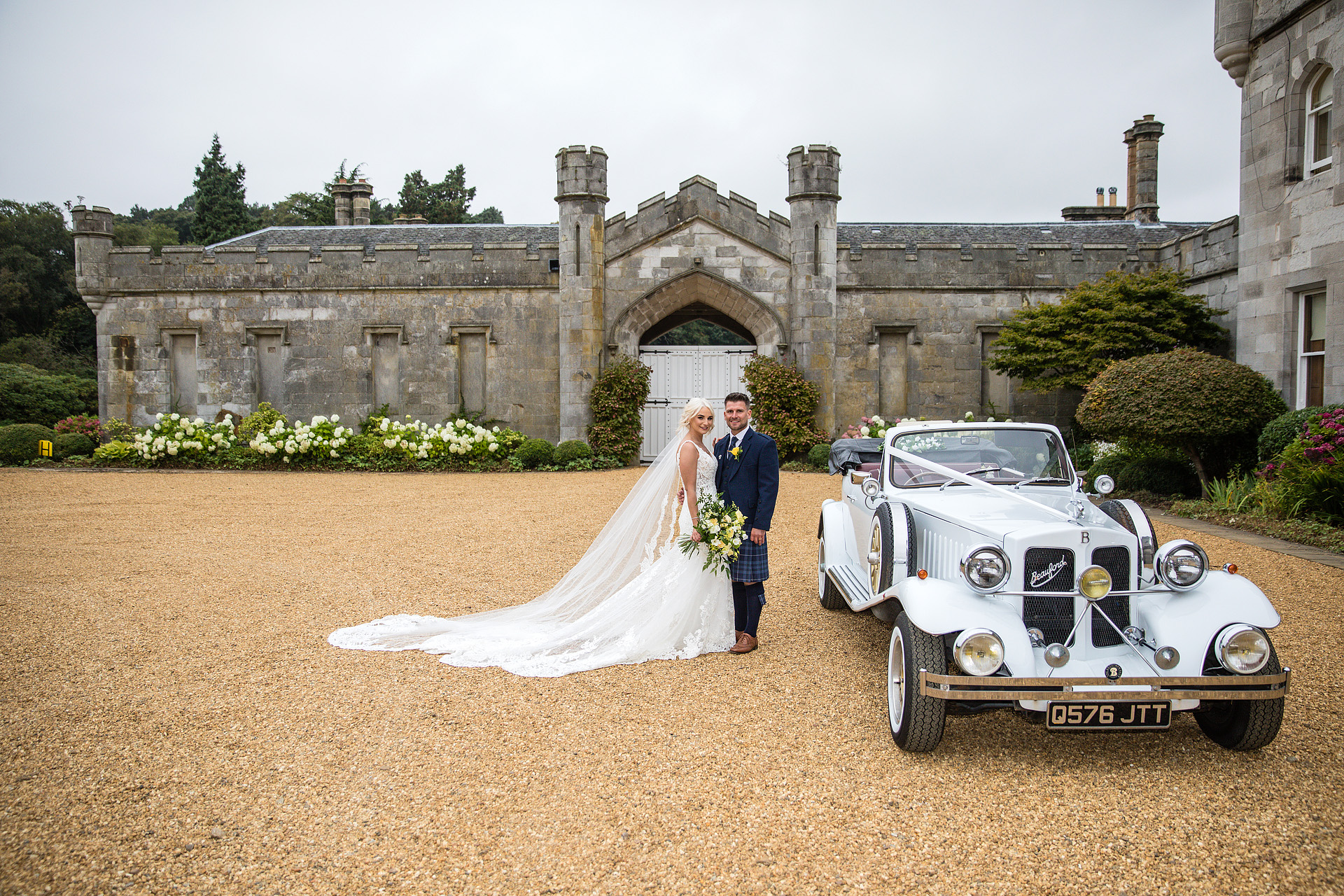 29 Oct

REAL WEDDING: Tara and Fraser, September 2021

Once upon a time there was a little girl called Tara, who dreamt about marrying her Prince, Fraser, in a Scottish castle. A picture of the castle of her dreams was stuck to her bedroom wall, and that castle was Dundas.

It came to pass that a date was agreed upon, which was to be the wedding day. However, Covid-19 prevented their original wedding day from going ahead. Determined that they should wed at Dundas Castle, the wedding was postponed to September 2021. They decided to get married outside in the Courtyard, which was beautifully adorned with a floral arch created by Ivory Tower Weddings.

Tara looked beautiful in a classically elegant lace gown and fairy tale veil. Fraser and his groomsmen looked smart in their Scottish kilts, and the bridesmaids wore pastel yellow.

After they had made their vows to one another, the celebrations commenced in the Castle before they danced the night away in the Pavilion to music performed by The True Loves Wedding Band.

At midnight they retired to the Castle, and departed the next day to begin their happily ever after.

A few words from Tara: "Dundas Castle was always going to be the place I got married, from the first day I discovered the hidden gem I knew that was the place for me and Fraser. It will always hold a special place in my heart, it's almost like a feeling I get when I enter the castle, it's so warming and just felt so right. I can't wait to come back and visit again on our anniversaries". 

"The wedding day was perfect, everything about it was just magical and I really did get my fairy tale wedding".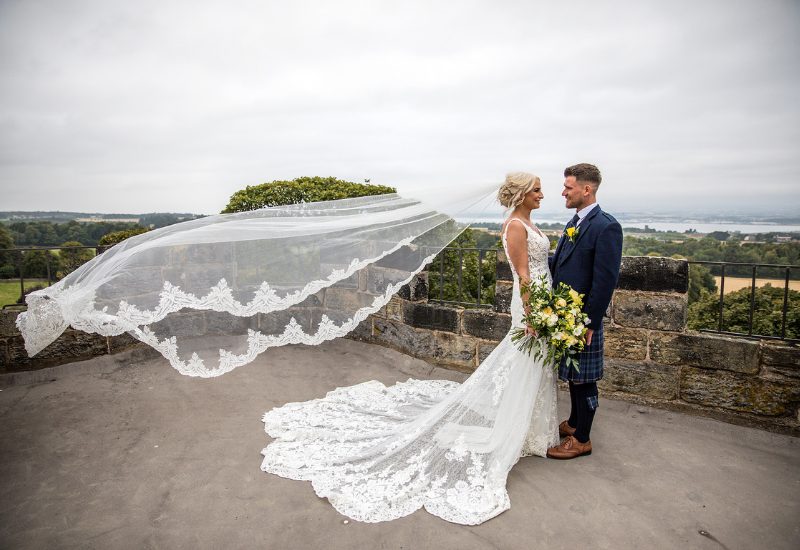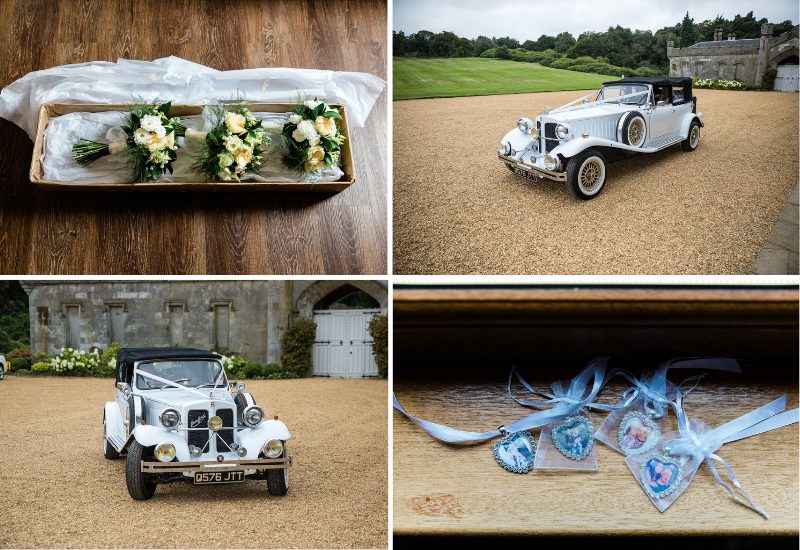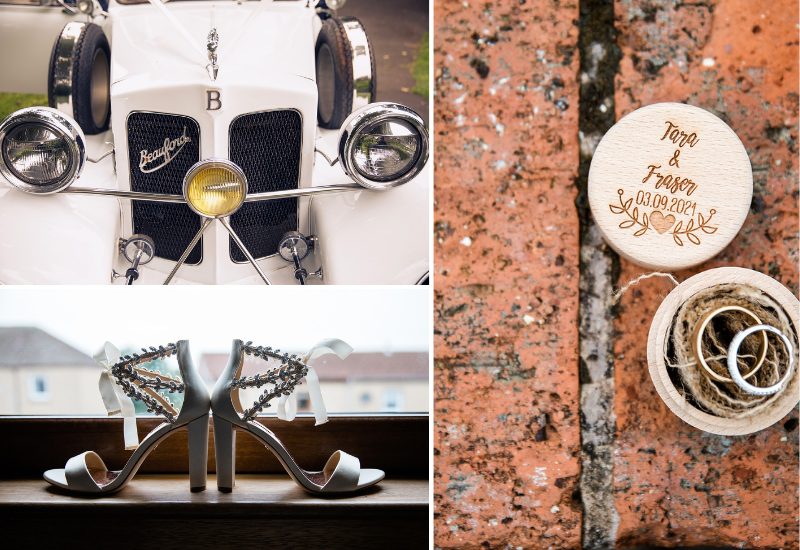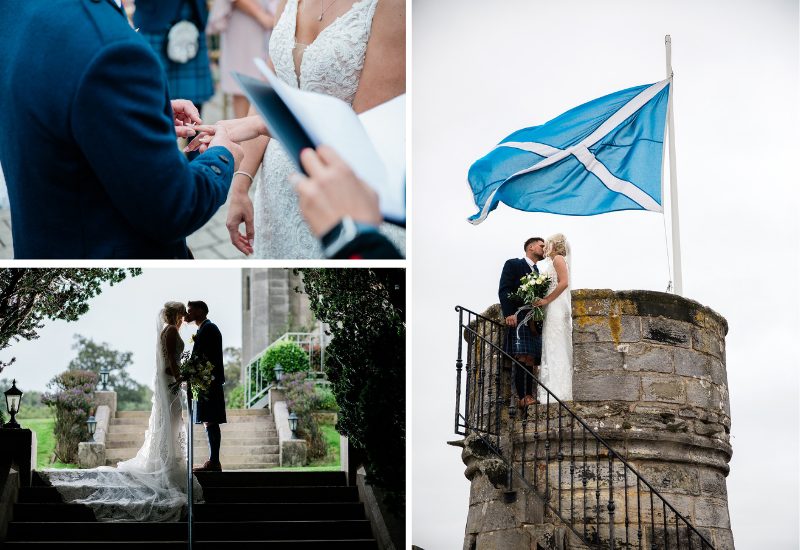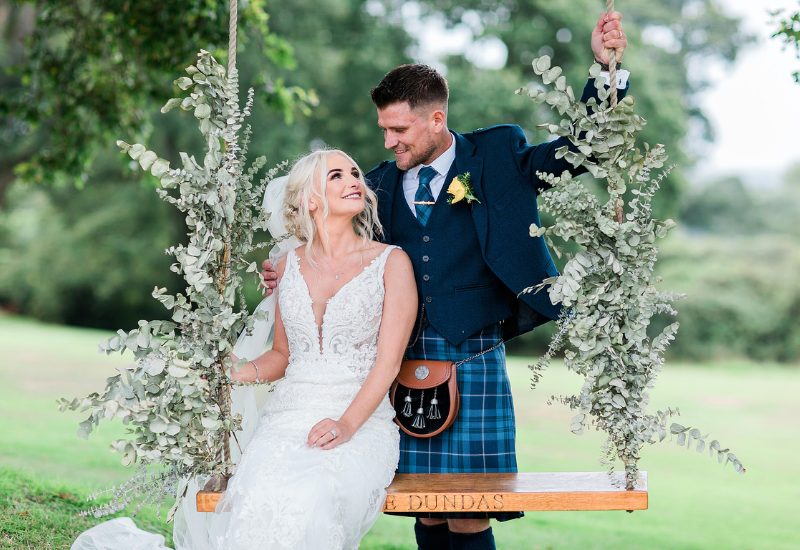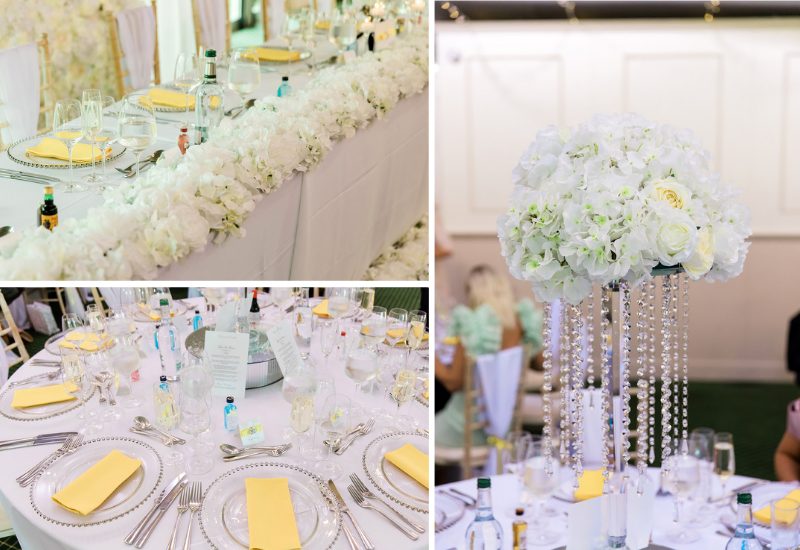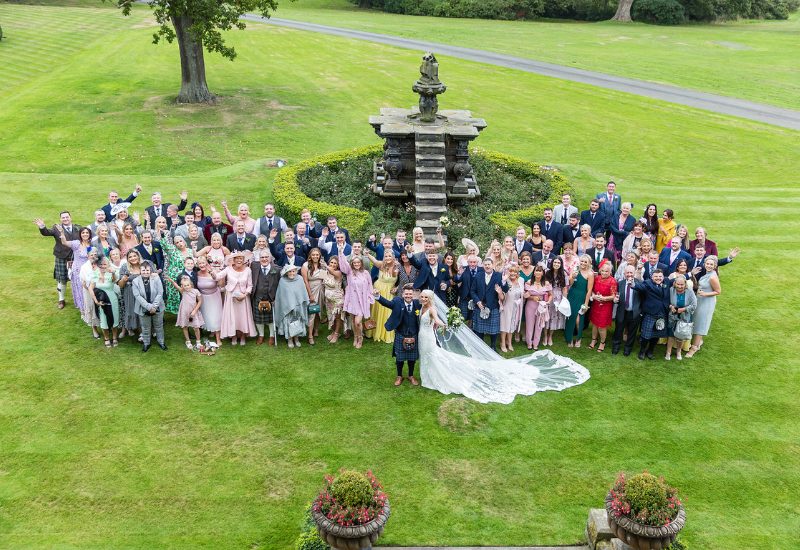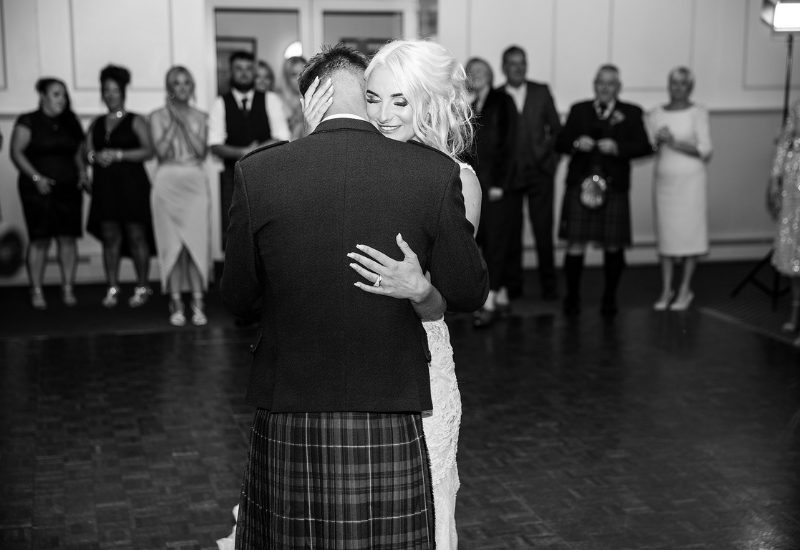 Celebrant:           Mary Docherty, Fuze Ceremonies
Piper:                    Dean Saunders
Photographer:  Stuart Craig Photography
Videographer:   Craig Heaslip
Florist:                  Spiral Flowers
Décor:                   Ivory Tower Weddings
Music:                   True Love Wedding Band