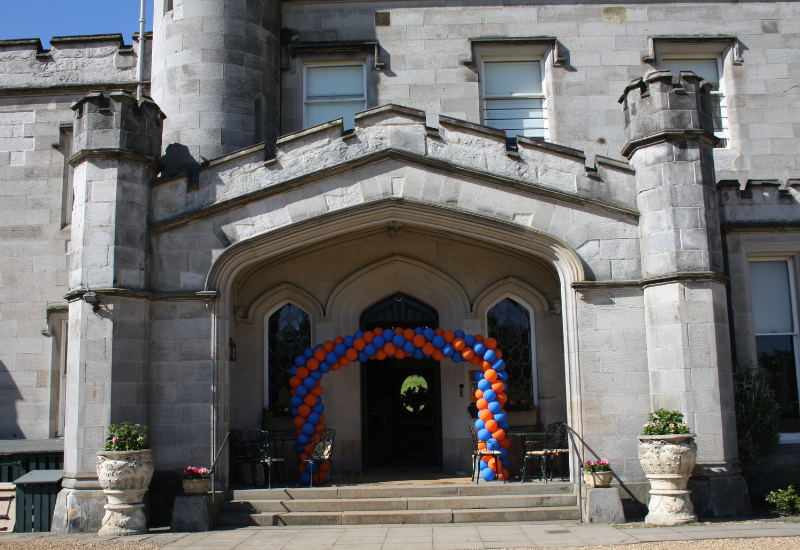 25 Jun

Real Event: AG Barr Irn Bru, May 2019

Dundas Castle hosted AG Barr for the launch of their new Irn Bru energy drink this year. The company chose to have an evening gathering with dinner, activities, prize giving and a fireworks finale to celebrate the product launch.

AG Barr transformed the Castle to fit their branding with pop-ups throughout the building, a giant balloon arch and two 7ft Irn Bru cans at the entrance. They also used 21CC to provide additional lighting throughout the Castle and Pavilion all in the brand colours.

Guests arrived at Dundas for a pre-dinner drinks reception in the main Castle. A piper then led them to the Pavilion where the presentation and sampling of the new Irn Bru energy drink commenced. Guests were then served a BBQ dinner with dishes such as gourmet beef burgers, chicken and king prawn skewers, chicken tacos and a selection of salads.

Following the main meal, everyone took part in a bespoke GPS treasure hunt which was tailored to the company's branding. This allowed the guests to interact with each other, explore the Castle and grounds and added an element of teambuilding and competition to the evening.

Once the guests returned to the Pavilion, Irn Bru flavoured pavlovas were served for dessert and a prize giving took place. A magnificent fireworks display in front of the main Castle concluded the product launch before guests departed.