23 Jun

Let it snow, let it snow, let it snow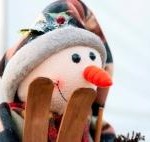 At Dundas Castle we pride ourselves on creating something that little bit different for our client parties and the 2010 party was no exception. The theme this year was 'Four Seasons in One Day' and 180 clients were invited to enjoy the Castle on a warm summer evening on the 17th June. In partnership with our preferred suppliers who co-sponsored the event we created an evening that our guests will never forget. Little did our guests know that they were being invited to a venue party that had never been created before!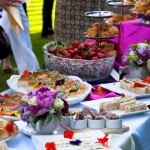 The guests were greeted by Sir Jack Stewart-Clark and champagne in the main Castle and were then invited to the Pavilion to continue the evening. Outside the Pavilion amidst the bunting, posies of summer flowers and trayed summer cocktails was a jazz band, supplied by Reel Time Events, that entertained the guests along with a table laden with summer inspired sandwiches, mini bridge rolls and strawberries. We worked closely with our designated caters, Prestige Scotland, to theme the food in each season section so that we could offer our guests something new and exciting.
The Pavilion had been split in two by using clever lighting concepts by Finix Productions. Half of the room was made into autumn and the other, spring.  Autumn was designed as the hot food station where we served delicious bowled foods including a lamb casserole and pumpkin risotto. The floor and walls around this area were lit in autumnal colours and leaf prints were projected on specific areas. Planet Flowers had created a tree that stood in the centre of the station that was decorated in autumnal leaves and appropriately coloured flowers. During Sir Jack's speech at the end of the night an orange and white confetti cannon was fired over the autumn area to give the illusion of leaves falling from the tree.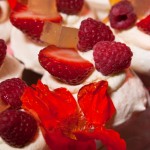 Spring was the dessert station where Lemoncello Brulee and Honey Blossom Pavlova were some of the vernal themed offerings. Again this area was washed with spring colours and blossom prints. Planet Flowers created another tree for the centre of this table and hung strings of orchids and spring flowers. PMG provided all of the colour coordinated linen for the party which helped bring each of the seasons to life.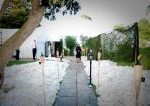 21cc Fireworks were inspirational in helping us create the surprise winter theme. It was not until our clients were leaving by a designated exit that they were welcomed into the snow covered winter wonderland! 10 tonnes of real snow had been brought over from a skiing and snowboarding centre in Braehead and laid on the secluded area beside the pavilion. As the 17th June was one of the hottest days Edinburgh has had this year, it was quite a contrast to walk out into the snow where the Prestige Scotland staff were waiting, adorned in hats and scarves, to give each guest some home made winter themed, cinnamon flavoured popcorn. Not only were guests shocked to see the snow, 21cc Fireworks had provided us with another confetti cannon that fired white confetti over the guests as they left making it feel as if it was snowing! With 2 large flambeaux and tiki torches along the pathway it was quite a farewell to our party!
Not only did our clients enjoy being part of the party, we enjoyed working closely with our co-sponsors to create such a unique event – no other venue in Scotland has held a client party which allowed for a snowball fight in the heat of summer!
We are now wondering what we can do next year that will top having a heavy snowfall in June! Feel free to email our Marketing Executive at [email protected] with any ideas!!
Photographs by Karol Makula