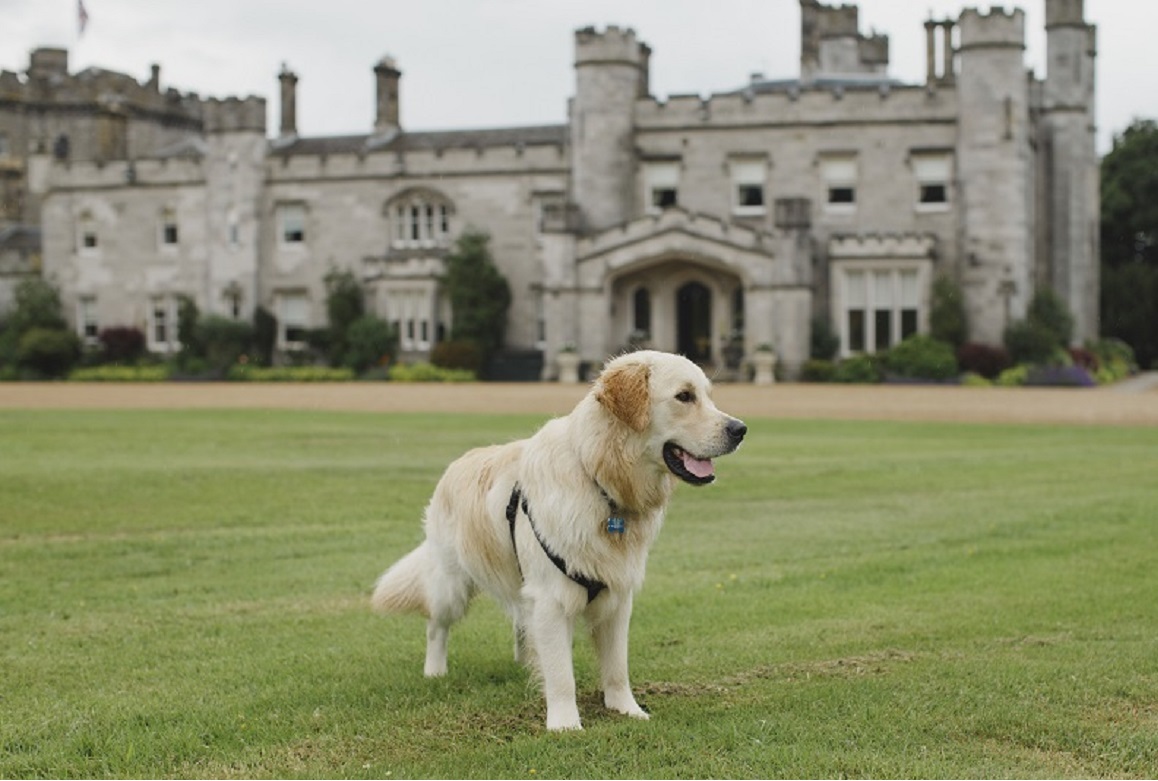 05 Aug

Visit Scotland 'Ambassadog' Visits Dundas Castle

We were lucky enough to have a visit from Visit Scotland's 'Ambassadog', George. George visited our three resident Golden Retrievers Burn, Beech & Bark as well our Operations Manager Alyson's dog, Mack, who were pleased to show the tourism ropes to George as he sets off on his new role as the official canine ambassador representing the spirit of Scotland.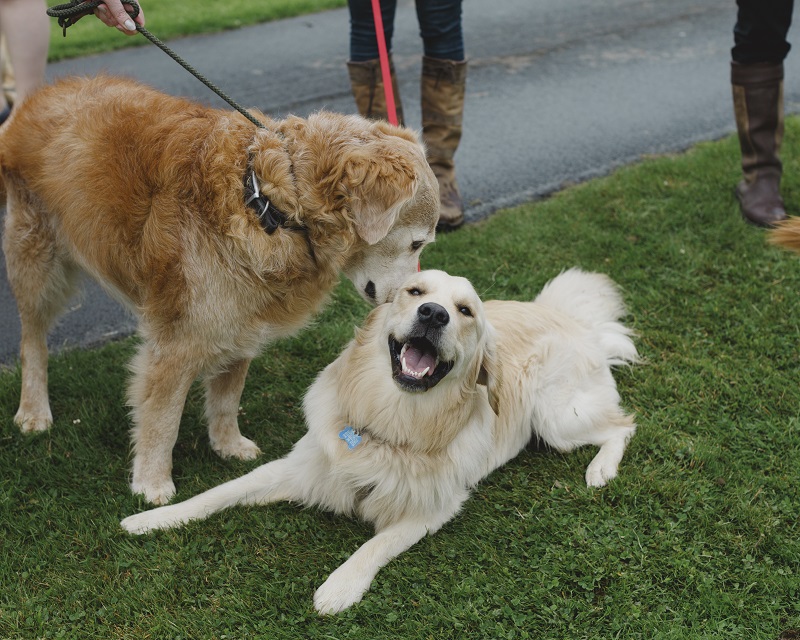 This was one of the Ambassadog's first official engagements since being appointed, as he encourages visitors to get out and explore Scotland's castles this summer.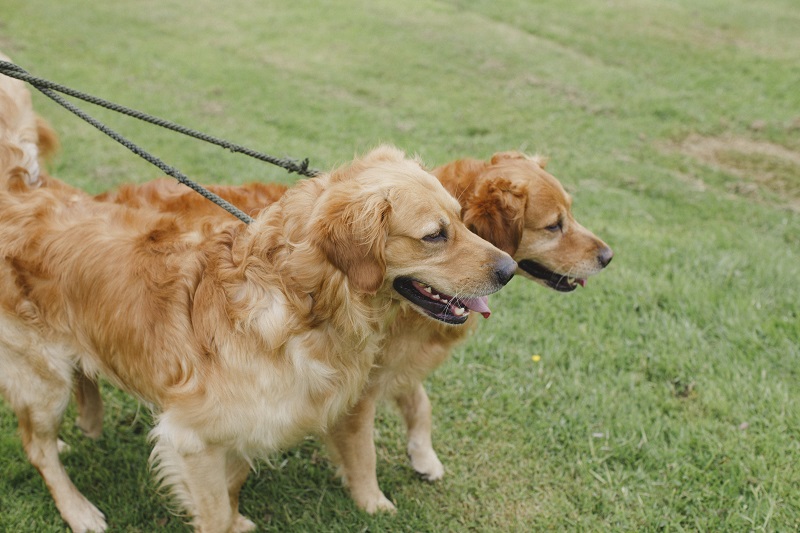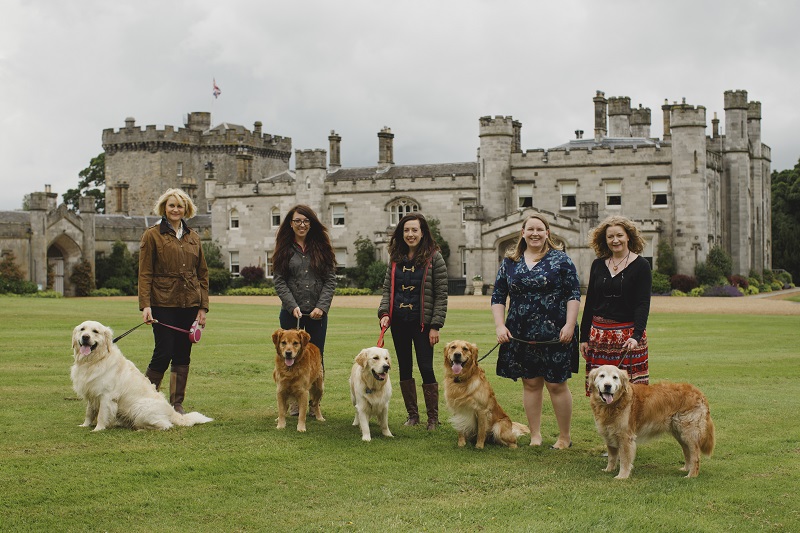 George is a one year old Golden Retriever from Glasgow and was nominated for the role by his owners, twin sisters Emma and Victoria Rae. He was chosen from two hundred applicants for the role of Ambassadog.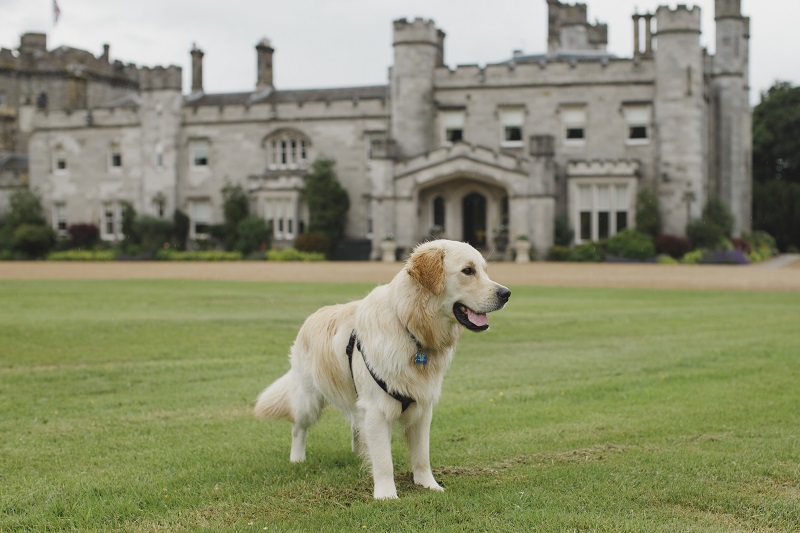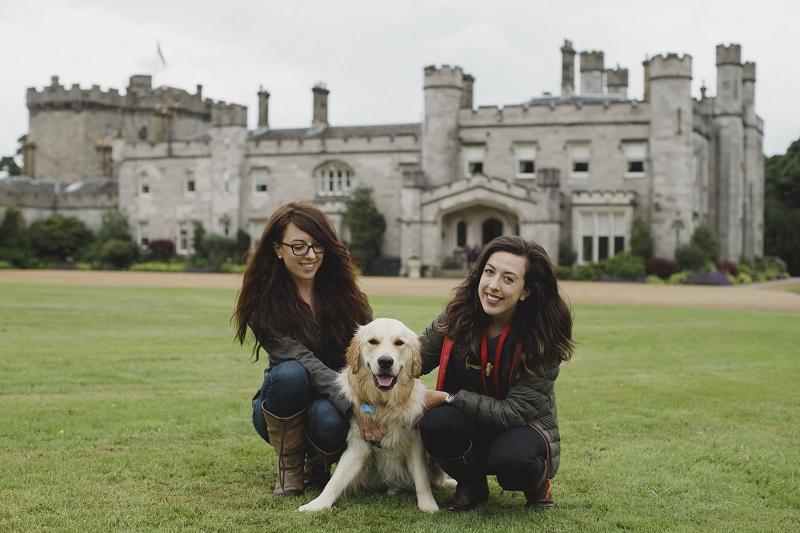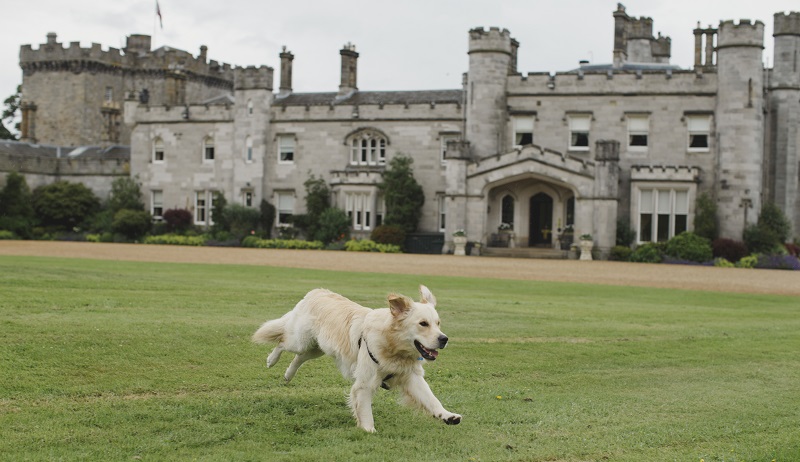 Although all of the dogs were eager to play, they obediently posed for a few photos together before George was able to have a run around on the lawn, and a visit to the roof to admire the view.
It really is a dog's life!