28 Mar

The A to Z of Dundas: 'C' is for charity!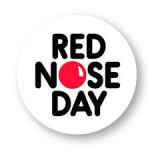 Here at the Castle we enjoy supporting different charities throughout the year.  In the past we've made a little Princess' dream come true with Make-A-Wish and even 'launched' a new boat for the RNLI.  The most recent charity we supported is one that's close to our hearts and is the topic of this 'C' blog…  Comic Relief.
On Monday 11th March 2013 Dundas Castle held its own official charity 'Great British Bake Off' in aid of Comic Relief.  The worthy cause has implored people and companies throughout Britain to create their own cooking event in the style of the much enjoyed TV show – The Great British Bake Off.
12 of our team members put themselves forward for the competition and were given a week in which to master the recipe that was provided by Stephen Frost, our Executive Head Chef.  On the day of the Bake Off the 12 hopefuls arrived at the Castle armed with their pre-baked cake, ready to showcase their creativity.  After a decorating demonstration by Phil Elwis, our Pastry Chef, they were all given the ingredients in which to create their masterpieces.
Our very own Sir Jack Stewart-Clark and Stephen Frost then judged the cakes based on 'artistic flair' to whittle the cake count down to 5.  Thankfully Lady Lydia offered her services just at the crucial moment when the 5 finalists were being judged on taste.  Tensions were high as our sticky fingered bakers awaited the results…
Flora, our Head Housekeeper, was our culinary conqueror, our Operations Manager Ricarda was awarded a scrumptious second and our Maintenance Manager, Douglas romped home in a deliciously chocolaty third place.
There was no time for condolences for the runners up because there cake was to be eaten and as the 'wooden spoon' had been used by our Wedding Coordinator, Lisa, there was no humiliation for the least appealing cake baker!
The Dundas team, along with suppliers (and sneaky team family members) enjoyed tea, coffee and copious amounts of cake which had been given a price per slice based on the judges results.  When asked what our target was we announced that we would love to send £100 to Comic Relief.  But the pot that will be winging its way has surpassed the £300 mark… and like Flora's cake, is rising!!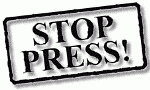 Just as we were about to go live with the above blog we were contacted by Original Travel who was working directly with comedian and Call the Midwife star Miranda Hart of Comic Relief.  You may recall that Miranda was set a challenge a day in the lead up to Red Nose Day with the final one being for her to arrange a wedding in a day!  She had to organise everything from the dress to the reception to the honeymoon – and where better to escape for your honeymoon than in our secluded Boathouse on your own loch!!
We received the request on the afternoon of Red Nose Day and of course were delighted to support the worthy cause to help Miranda raise over £1,000,000!  The lucky couple were offered a honeymoon in Egypt but Miranda wanted to send them somewhere more local to enjoy the first couple of nights as a married couple before they jetted off.  So they were whisked up to Scotland, away from the stress and hype of their wedding for two nights.  Each morning they were greeted with a luxury breakfast hamper thanks to Prestige Scotland and a dinner in Hotel Missoni's restaurant, Cucina.
We enjoyed meeting Claire and Ben and wish them all the best in their future together.  Thank you to all the team here at the Castle for helping to make their honeymoon so memorable at such short notice.  And the final words go to Ben who commented on Facebook "Thank you so much… Dundas Castle was amazing!!!"
You can read about some more examples of our charity work with the RNLI and Make-A-Wish.