08 Nov

Ricarda Plews on her HIT scholarship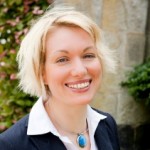 Our Assistant Operations Manager, Ricarda Plews has just returned from a 3 day trip to Lausanne in Switzerland where she attended the Lausanne Hotel School.  Ricarda was awarded a highly sought-after HIT Scholarship (Hospitality Industry Trust) which gave her a place at this prestigious school with likeminded scholars from all over Scotland.
On the day of arrival, time was allocated for some sightseeing in the area which was a good chance for everyone to meet each other.  This was a great start to what was a busy 2 days at the school.
At the school classes included courses on management and leadership as well as self analysis both in the work place and in the students' personal lives.  Ricarda commented, "the hardest part of the course was the self analysis and self assessment as it is not something that we do very often.  Each student had to stand up in front of the class and be prepared for the rest of the class to comment, constructively, on the outcome of the self analysis.  This was quite nerve-wracking but I learnt a lot from it".Now that she is back, Ricarda has transferred a lot of what she has learnt into her work and personal life and advised other scholars to "try to take as much as possible away.  Learn from other students as they all have their own experiences and achievements.  Try to take on board the feedback from other students who are in a similar industry to you."
The team at Dundas are really proud of Ricarda for being awarded this fantastic HIT Scholarship and would like to thank her again for all of the Lindt chocolate!
Watch this space to see how our Marketing Executive, Siobhan Leith gets on when she stays at Cameron House in early December as part of her HIT Scholarship.