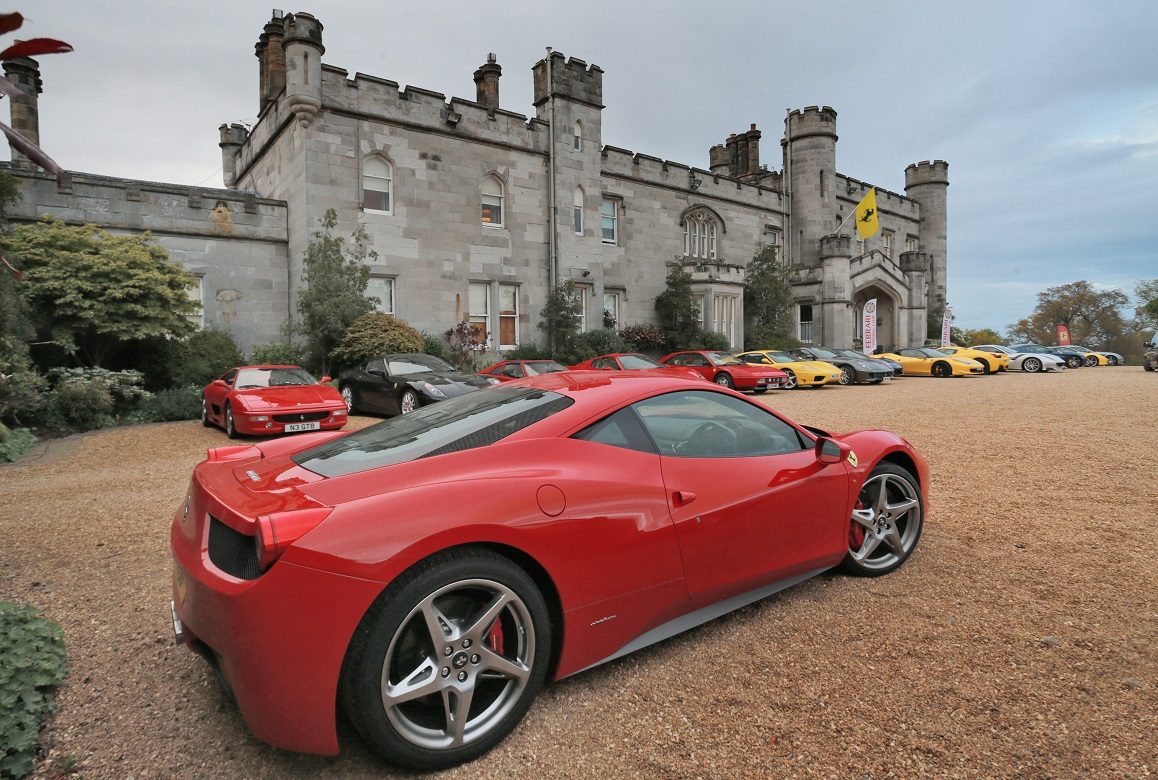 17 Oct

Real Event: Ferrari Owners Club, May 2017

Ferrari Owners Club- May 2017

2017 marks 70 years of the world's most famous super car brand, Ferrari. 2017 is also a major year for the Ferrari Owners' Club of Great Britain, which is celebrating its own 50 year anniversary.  With such a momentous occasion, the Owners' Club required an extra special venue in Scotland for its celebrations and this task happily fell to us at Dundas Castle.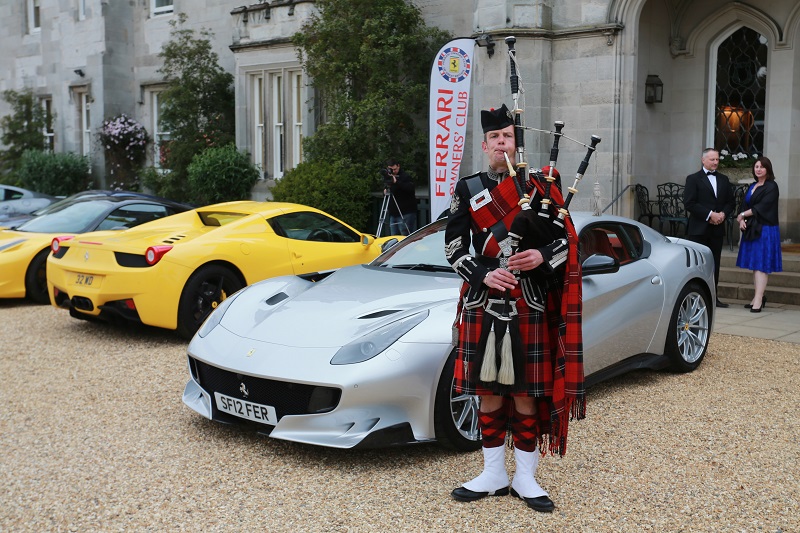 When choosing a venue, a central location was crucial for the Club, as was proximity to a race track. With the requirement of dinner for 160 guests, the venue needed to be luxurious, but with capacity for everyone to attend.
The fact we are just 25 minutes from Edinburgh city centre, 10 minutes from Edinburgh Airport and close to Knockhill made our 200 capacity venue the ideal location for this event. Our gravelled forecourt also provided the perfect showground for the members' Ferraris, which just looked fantastic with the backdrop of the Castle.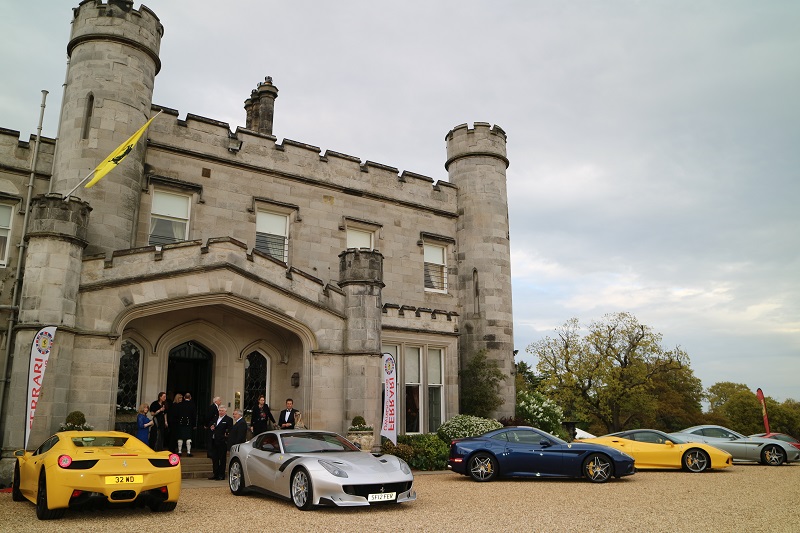 The two day event saw 160 members and their cars from all over the UK – including one member who drove her Ferrari all the way from Guernsey – descend on the venue for a weekend of celebrations.
A spectacular array of events was organised for guests, including a morning parade across the iconic Forth Road Bridge and a track day at Knockhill race circuit, with the celebration concluding with a drinks reception in the Castle and a grand dinner in the Pavilion, followed by fireworks.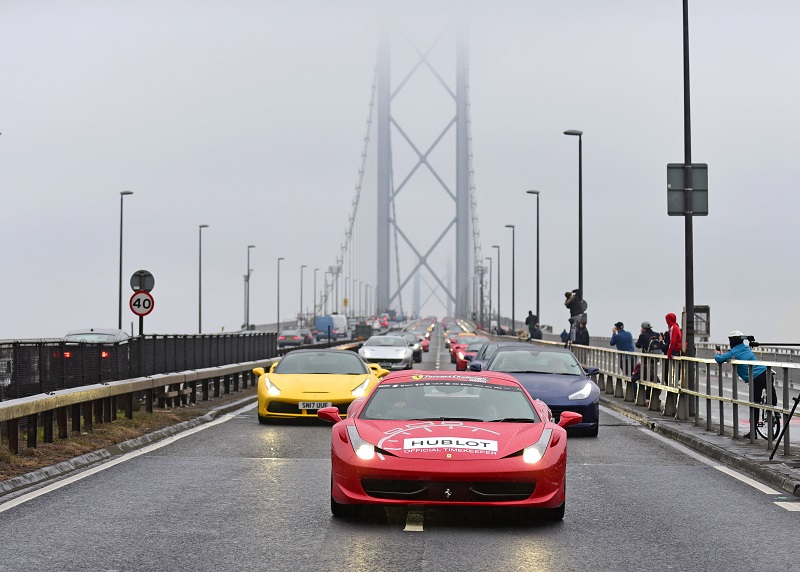 Delighted with the venue, Mark Buckland, of the Ferrari Owners' Club operational committee commented: "Dundas Castle was a truly exceptional venue to hold our 50th anniversary Scotland event. As a home, Dundas Castle felt very welcoming, which was helped by the fact that Sir Jack mingled with the guests and seemed genuinely interested in the event."
"The staff were very professional and helpful throughout, whilst the quality of food and service was exceptional, even accommodating some very last minute specific dietary requirements with ease.
"We needed an extra special venue – something luxurious but relaxing – and Dundas Castle certainly hit the mark."
Feedback from the guests at the event was that it was a resounding success. They were particularly wowed by the standards of service and the Castle itself, forming a superb backdrop to such a historic occasion.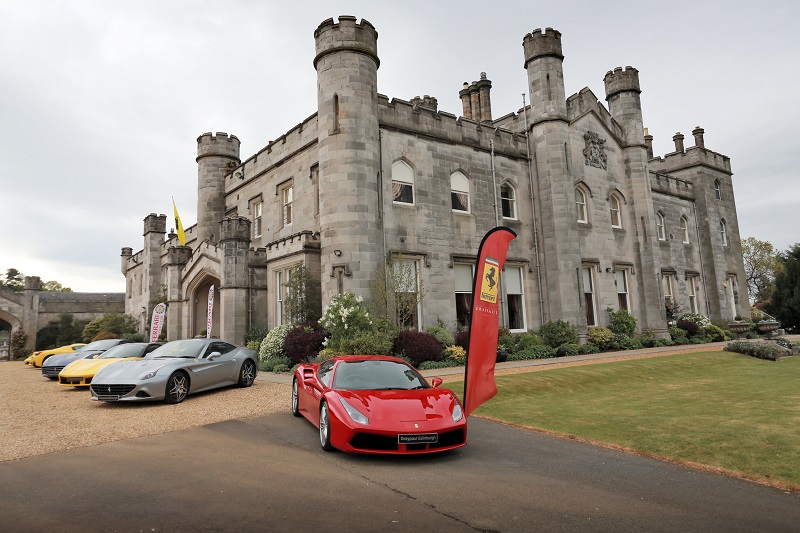 If you are interested in hosting a corporate event at Dundas Castle, please get in touch with us here.
Images by Stuart Attwood Photography
Event organised by- Ferrari Owners Club UK
Piper- Reel Time Events
Fireworks- 21CC
Flowers- Planet Flowers
Linen- 88 Events
Transport- AAA Coaches
Entertainment- Real Easy