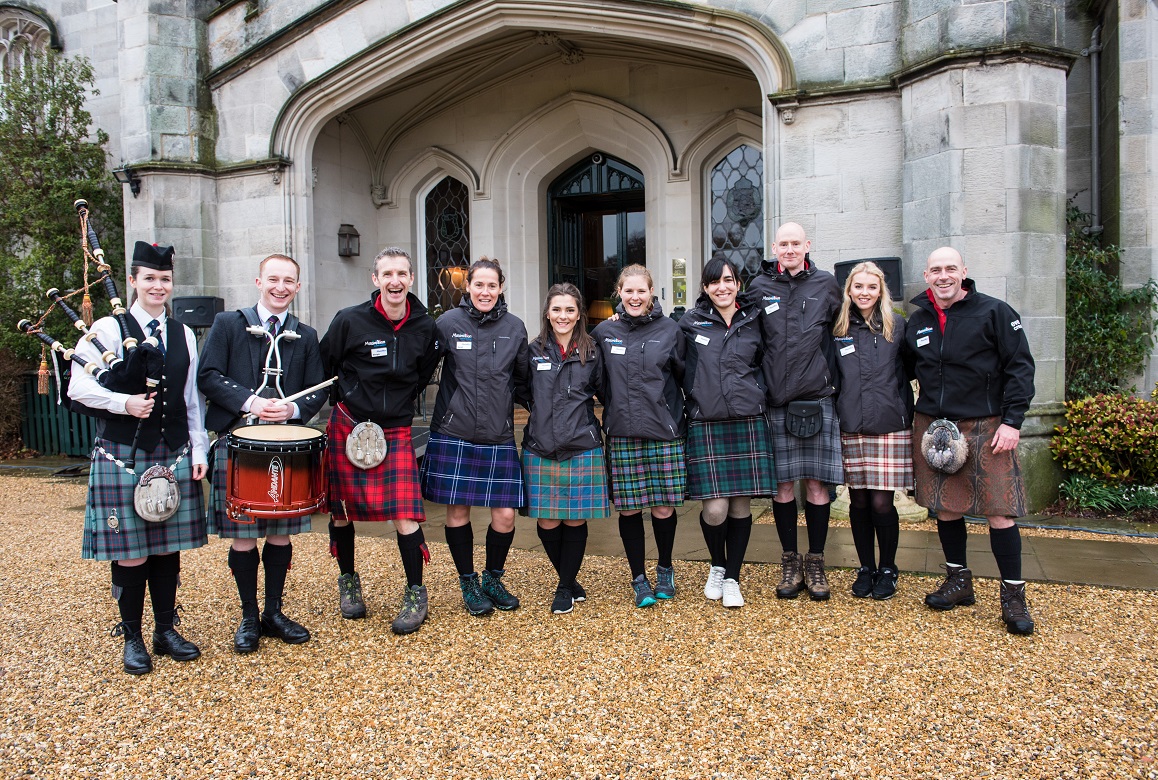 19 Apr

Maximillion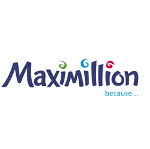 Guest Blogger – Shoena Fryer, Maximillion.
About Maximillion.
With 22 years of event management experience, Maximillion has delivered some 5500 corporate events and hosted over a quarter of a million guests.  Across a spectrum of conferences, team building and learning & development, these events are delivered from our offices in Edinburgh at venues across Scotland, the UK and beyond.  Our team is passionate, knowledgeable, innovative and flexible, and we pride ourselves in our high standards, friendliness and professionalism.  We are also proud of our many awards and accreditations and of our reputation as early adopters of sustainable business practices in the corporate event management industry.
Your Event
With your imagination being the only limit to what we can achieve, we thought that showing an example of an activity event that we held at Dundas Castle would be a good way to showcase what we can do for your event…
Imagine the scene: 100 Spanish Highlanders (sales representatives in their day job) emerge from Dundas Castle's elegant Pavilion resplendent in kilts, and with war paint on their faces and tartan berets perched proudly on their heads.
In their competing clans, these Bravehearts prove their Scottish skills by taking part in pipes & drums, ceilidh dancing, whisky tasting and demonstrate their strength by chucking wellies, hurling haggis, 'putting the stane' and tossing the world-famous caber.  Overseen by their magnificent Clan Chief who provides light-hearted commentary throughout the event, the clans conclude their battle with a Tug o' War to determine which clan reigns victorious.
This is just one of the many corporate events that multi-award winning event management company Maximillion has organised at the 5-star Dundas Castle. We are proud to enjoy a long partnership with this exclusive venue, which is located only 7 miles from our office. This close proximity, as well as our intimate knowledge of the castle makes Maximillion ideally placed to deliver cost-effective indoors and outdoors events at Dundas.So just think, you and your team could also be transformed into highland warriors in a spectacular location for the day!Our productsThe Maximillion and Dundas teams work closely together to create and deliver fun team building activities as well as imaginative conferences and evening events for their corporate clients. After 22 years in the events industry, Maximillion has a wide and varied selection of activities to appeal to groups of all sizes. And with a huge amount of flexible space available at Dundas, we can provide anything from an energetic It's A Knockout event on the beautiful lawns and 4 x 4 driving on the purpose-built track, to a facilitated Kinetic Connections puzzle in the Croquet Room or dynamic Rhythm Rocks in the Auld Keep. We have even designed bespoke events to meet our clients' specific objectives and to make the most of the Castle's splendid rooms and grounds.
Advice to you
We work closely with you to understand your event objectives and then, in partnership with you, design a memorable event which delivers your message with maximum impact. To achieve this, we need to have a good idea of who you are, what you do, the profile of your guests and your desired event outcomes – the more you can tell us, the better! If you're simply looking for a fun team away day and are not sure what would work best, we can suggest a range of suitable programmes which we're sure your team will enjoy. We always recommend meeting you in person so we can get to know you and understand what you're looking for, enabling us to suggest the very best options to meet your aims and delight your guests.
What Dundas Castle has to say…
We are always happy when a client chooses Maximillion for their event here at the Castle.  Their creative ideas, along with their professional and friendly staff on the day ensure that our clients have either a corporate or leisure event that is both successful and memorable.  Their efficiency in running events, particularly larger groups is fantastic.  The process of organising the activity event is smooth from start to finish both for us, the venue, and the client who is coming to the Castle.  We are especially delighted to work with a company that focuses so much on sustainability.  Here at Dundas we are working really hard to ensure that we reach our 100% recycle rate target and that we work with suppliers who are equally as passionate about the green issue.
Maximillion website