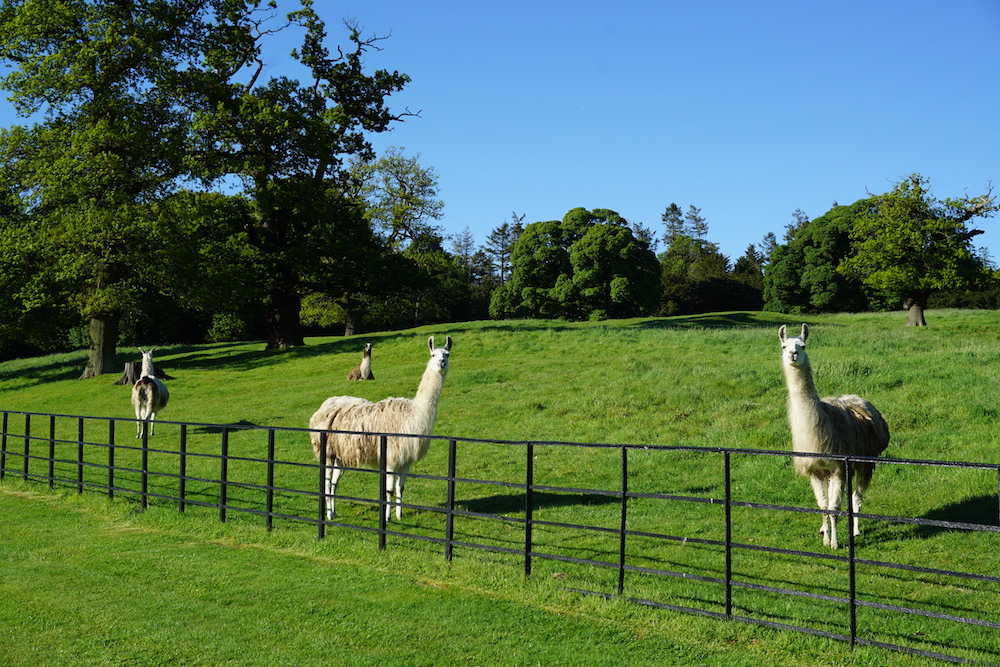 19 Aug

Llamas looking for love

Our lovely group of llamas are looking for a male to extend the herd. Dundas has been home to llamas for over ten years and we currently have five females.

Louise Andrew, General Manager at Dundas Castle explains: "Llamas have become an unlikely wedding trend in recent years, so our lovely ladies are a very popular addition to the Castle offering.

Many couples choose to be photographed with our furry friends, and we're seeing increasing numbers of llama themed weddings!"

The five lady llamas are called: Adelita, Conchita, Mel, Natasha and Rosie and as some of them are reaching their prime, the Dundas team are keen to bring in a male to try to increase the group numbers.

Keeper, Jamie Paterson adds: "Our llamas are curious creatures, and just love watching over our guests as they arrive at Dundas. We all enjoy having them in their field at the front of the Castle and we're very excited about the prospect of hearing the patter of tiny llama hooves.

"The ideal suitor should have long eyelashes, soft hair and good manners (minimal spitting at the Castle, please!), but all applications will be considered."

If you know of any male llamas that would like to come and stay at Dundas Castle, please email [email protected].