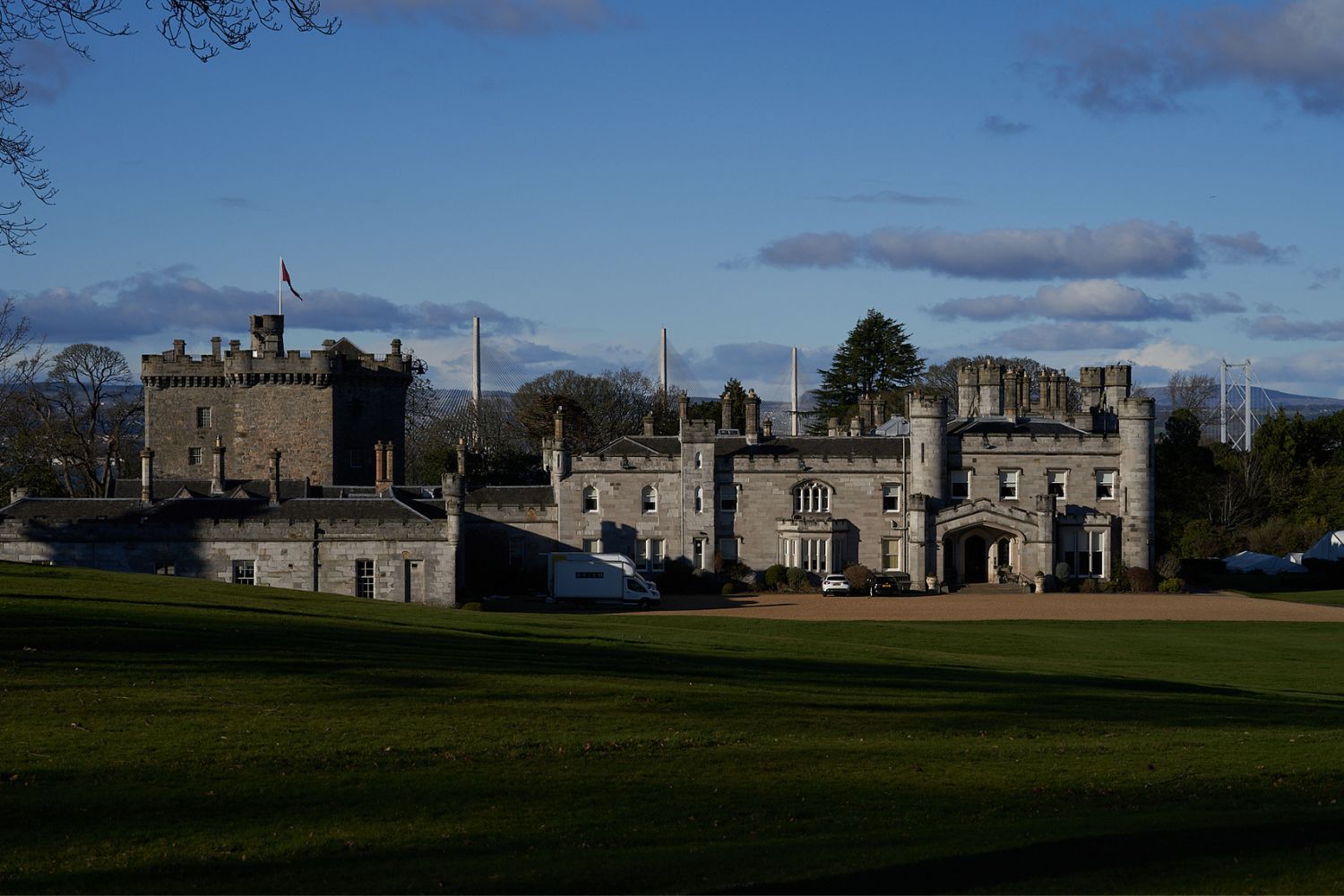 24 Oct

Filming at Dundas Castle

Earlier this year, we had the pleasure of welcoming HeeHaw Productions to Dundas. The Castle was used for a number of scenes in their new film, Christmas in Scotland. HeeHaw were working as service producers for Reel One Entertainment, and the movie will be available to watch this winter.

HeeHaw hired Dundas for six days to film several scenes throughout the Drawing Room, Library, Billiards Room, Pavilion, Courtyard, and the wider estate. Spaces such as the Croquet Room were perfect for prop storage as well as the crew's green room.

To ensure the Castle spaces could be true to the film, the Dundas team removed any requested furniture, paintings and antiques in advance of the crew's arrival. There was also ample parking at the Castle for the cast and crew, which included almost 100 people on some days. On this occasion, no accommodation was required; however, for previous filming, it has been helpful for the production company to have some cast and crew stay on site.

As it was a Christmas film, there was of course, a perfect scattering of snow created by HeeHaw's team. Our event planners also worked closely with the production company in the run-up to filming and connected them with some of our recommended suppliers to ensure that a festive atmosphere was created.

You can watch Christmas in Scotland on Reel One Entertainment in November.