21 Feb

A day in the life of the Dundas team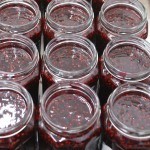 We've had a day of culinary delights here at Dundas!
From delivering freshly made pancakes and lemon curd to clients, to making delicious raspberry jam, to enjoying some homemade pancakes and chocolate cake we've certainly been busy…

Frances, our Sales Executive, delighted some of the clients she visited today with a surprise gift of freshly made pancakes and lemon curd by the top chefs from our caterers Prestige Scotland. Click here for the pancake recipe!…

Four members of the office team made their own raspberry jam under the expert tutalege of Stephen Frost, our Executive Chef.  Click here to see the blog post from our Wedding Coordinator Lisa on their experience.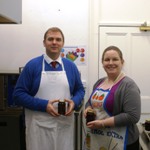 When it's a team member's birthday we always share a homemade cake and today Lucy, our Commercial Director, made Sir Jack's private secretary a spectacular chocolate cake with all the trimmings.  We tried to convince ourselves that the fresh raspberries cancelled out the chocolate but with the combination of Ricarda's hot-off-the-stove pancakes I think that was wishful thinking…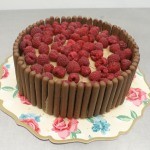 And so it comes to the end of the day.  The jam will be set tomorrow, ready to be sampled with toasted crumpets, the (small) remainder of the chocolate cake will be demolished by lunch time and we will happily not see another pancake until Shrove Tuesday next year!