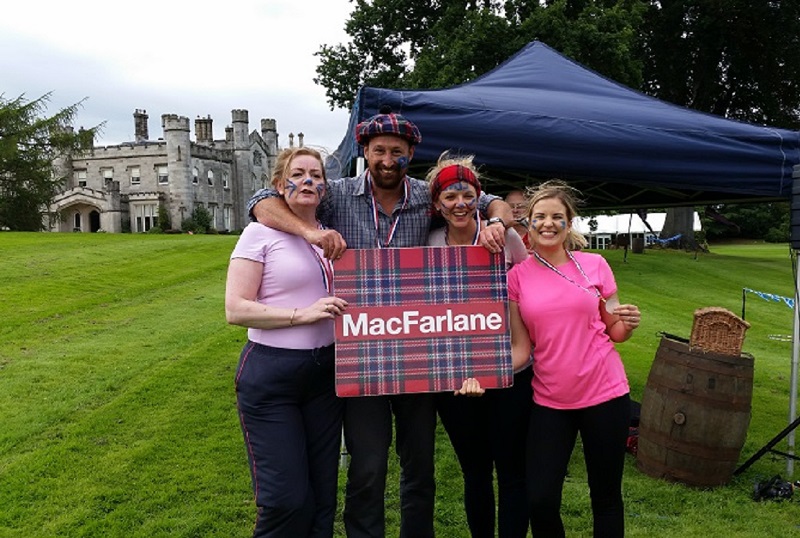 10 Aug

Behind the Scenes: Dundas Team do Highland Games

Here at Dundas we often arrange Highland Games for our clients. Whether it is an incentive day, corporate event or a wedding, our guests love the fun competition of the Highland Games which makes for a great ice breaker or team building experience.

However, it is not often the team get to experience these things themselves. So we used the opportunity of our AGM, when all of the team were together, to get into Clans and battle it out ourselves!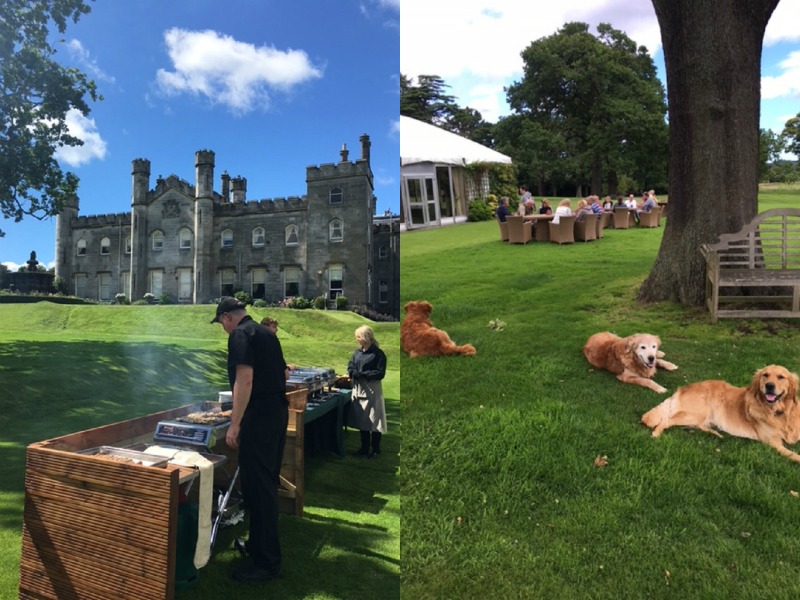 After a delicious BBQ in the sun provided by our fantastic caterers, Sodexo Prestige (with the dogs too of course!), we were split into 'clans' to take part in Fun Field activities including 'Welly Whang', 'Haggis Hurl', 'Thistle Hoopla', 'Shot Put' and 'Caber Toss', before the team event- 'Farmers Dash'.
The grand finale was a 'Tug o War' to establish the winning clan.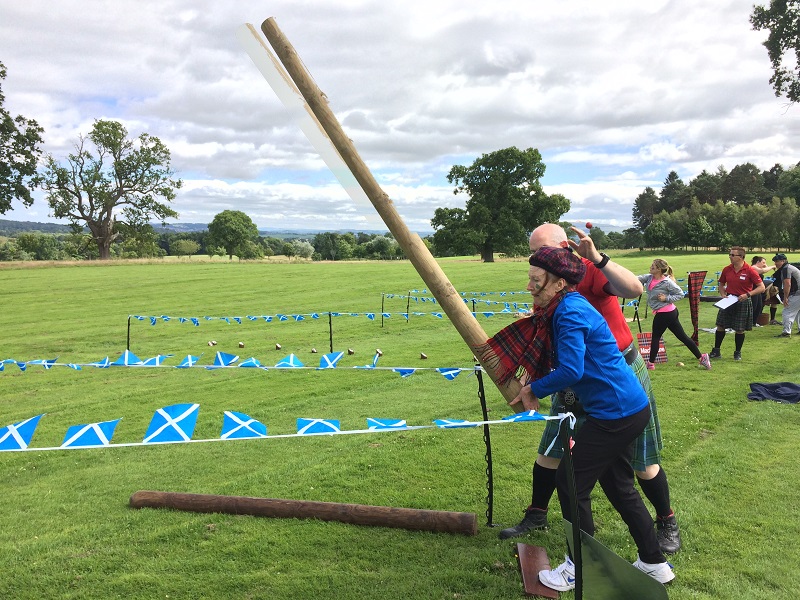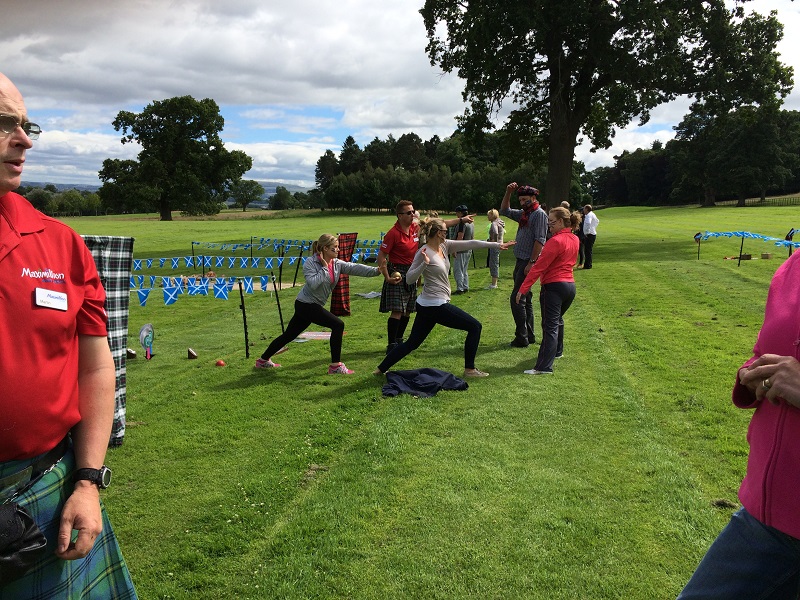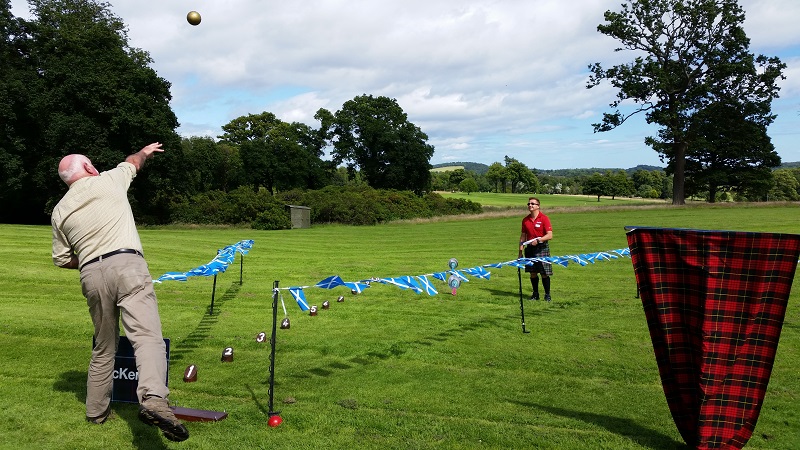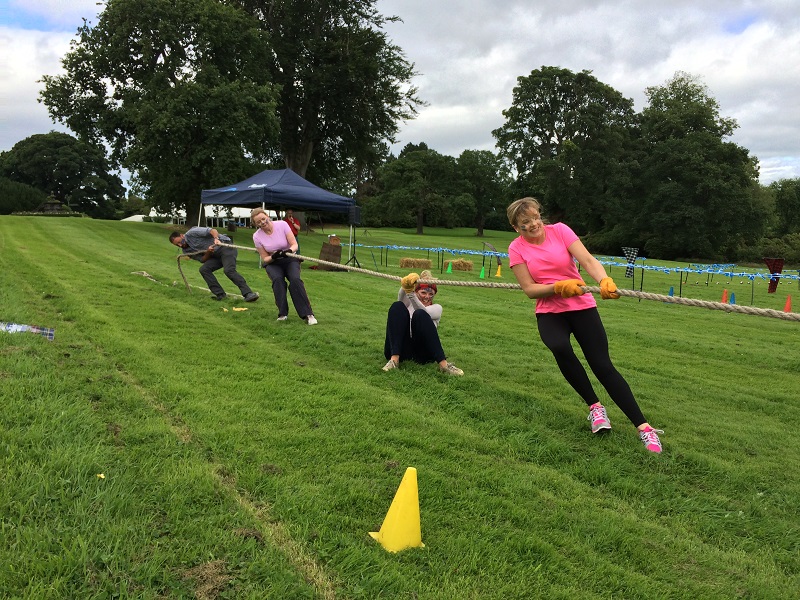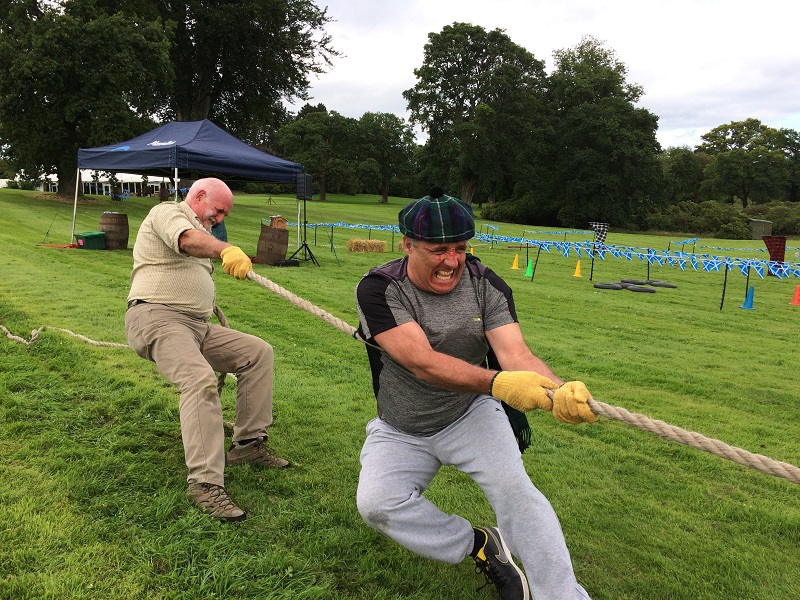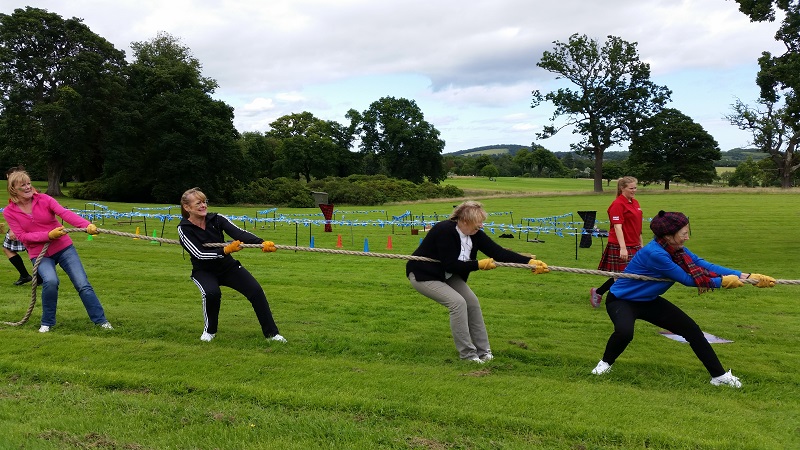 We soon realised that the Dundas team were quite a competetive bunch! There were plenty of 'game faces' and everyone really gave it their all (with plenty of encouragement from Sir Jack on the sidelines of course!). Clan MacFarlane were our victorious team- with Clan MacDonald taking the wooden spoons.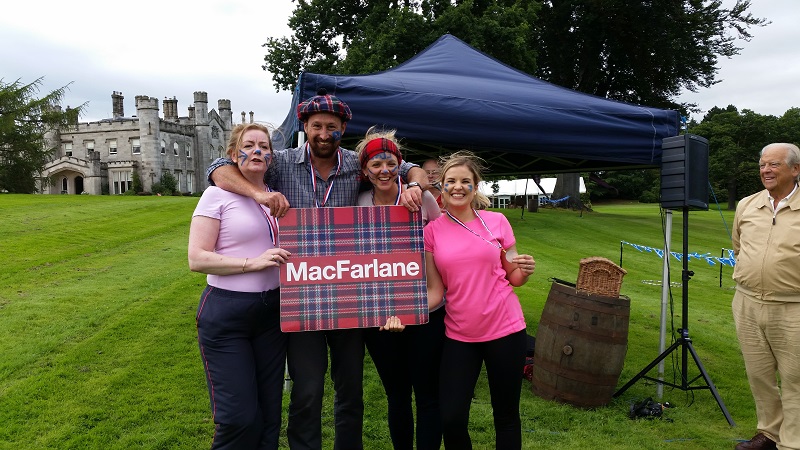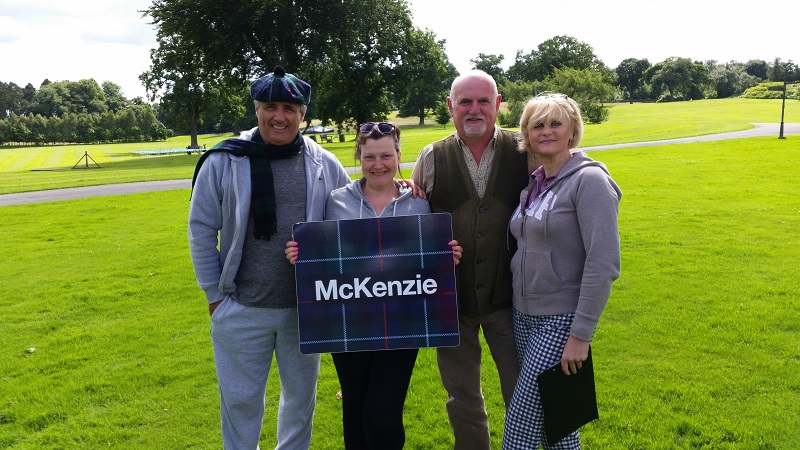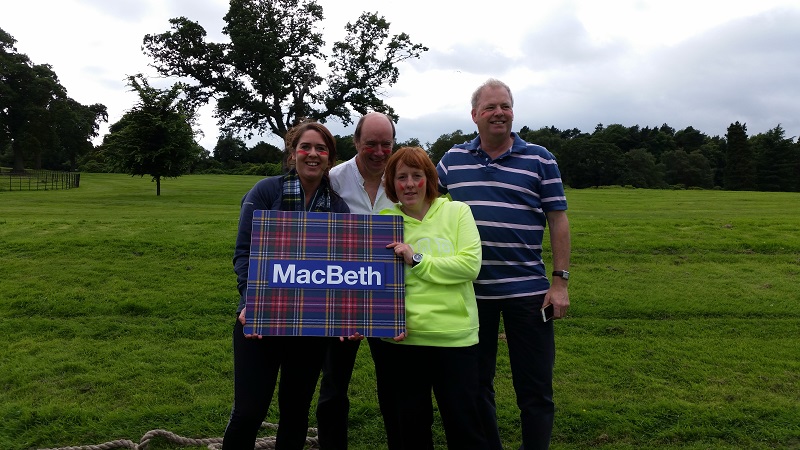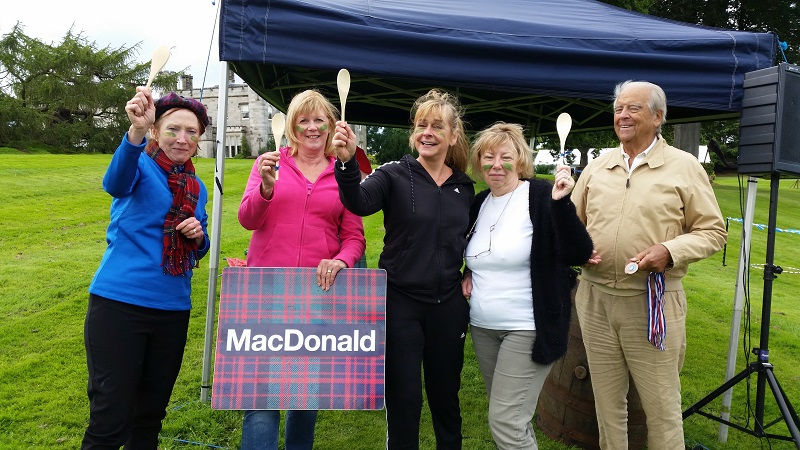 It was a fantastic day, and a great way to experience some of the fun activities provided by Maximillion Events for our clients. Great thanks to both Sodexo Prestige and Maximillion Events for creating a fantastic day.