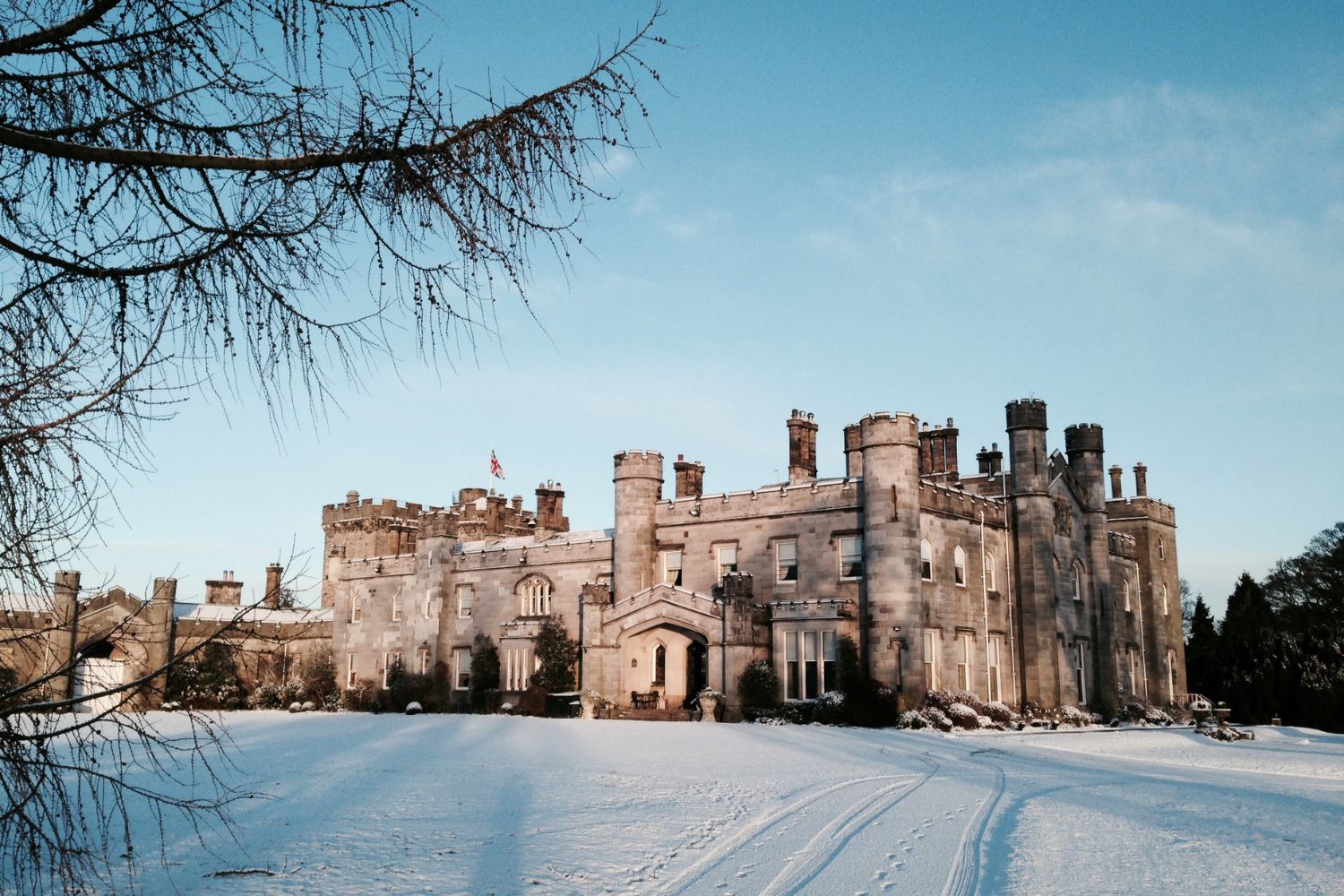 18 Jul

5 Reasons to have a Winter Wedding

Pondering over when is the perfect time to tie the knot? Each season has its own charm, lending itself to creating your dream wedding day. Winter is a dark horse, and often an overlooked time of year to celebrate a union. However, we adore winter weddings at Dundas Castle, believing that this time of year has a magical, romantic atmosphere like no other season.

The lower sun and shorter days can create an intimate ambience, perfect for a wedding day. Our expert coordinators have highlighted the best reasons why a winter wedding can exceed your expectations and make the day extra special.

1. Set the mood with candlelight and open fires…

Winter is the perfect season for lighting the open fires throughout the Castle, creating a sensory haven with soft crackle and pops and a cosy atmosphere your guests will love.

Our 600-year Auld Keep is incredibly special during the winter months; with its high ceilings and soft lighting, it is a very romantic location to say, 'I Do'. By adding an abundance of tealights on the altar, in every little nook, and hanging foliage from the minstrels' gallery above, makes the space even more magical.

We recommend you spend a moment choosing a candle scent you truly love, which will transport you back to your wedding day each time you light it once the main celebration is in the past.

2. Capturing the moment…

There is less pressure on the weather for a winter wedding, as you will have cosy spaces available in the Castle which are irresistibly inviting for your guests, should the day be particularly chilly. The Blue Drawing Room and Library have a classic décor and are great locations for family photographs.
When the winter sun appears, it is beautifully low in the sky, casting a soft light and creating a dreamy scene to capture some romantic moments. A light frost on the front lawn, or dusting of snow if you are lucky, adds a sprinkle of magic to any scene.

3. Winter wedding style…

Choose to elevate your bridal style with accessories such a faux fur or a tartan shawl to match the groom's kilt. Encourage your guests to wear rich, jewel colours and dress your bridesmaids in sumptuous fabrics. Alternatively, soft grey and ivory tones mirror the seasons cooler days, and work well with crystal accessories.

We love these deep red velvet bridesmaids' dresses, pairing perfectly with the blooms in their bouquets.

4. Embrace the season…

Whether you've booked your wedding around Bonfire Night or Christmas, we say embrace the season. Think pumpkins, berries, snowflakes, mistletoe and even Christmas trees with sparkly baubles. Give your florist the opportunity to show you what they're capable of dreaming up!

Use the time of year as inspiration for your catering and beverages too – perhaps some mulled wine or damson gin would be a good winter warmer during your drink's reception.

5. A firework finale…

Fireworks can be enjoyed throughout the year; however, they are particularly special during the winter months as they truly shine the brightest during the darker nights. With the night sky coming alive with colour and light, the scale and drama created by the fireworks is the perfect backdrop to end the celebrations. Literally, your celebrations will end with an unforgettable bang!

We have special rates for winter weddings at Dundas Castle, with limited availability at the end of 2023 and the start of 2024. Get in touch with our expert team to discuss dates, receive a wedding brochure and begin planning your dream day here. For more information on weddings at Dundas, click here. 

Images courtesy of Blue Sky Photography, Rankine Photography, Ryan White Photography, Duke Photography, Crofts & Kowalczyk, Helen Whitaker and Melissa Beattie.