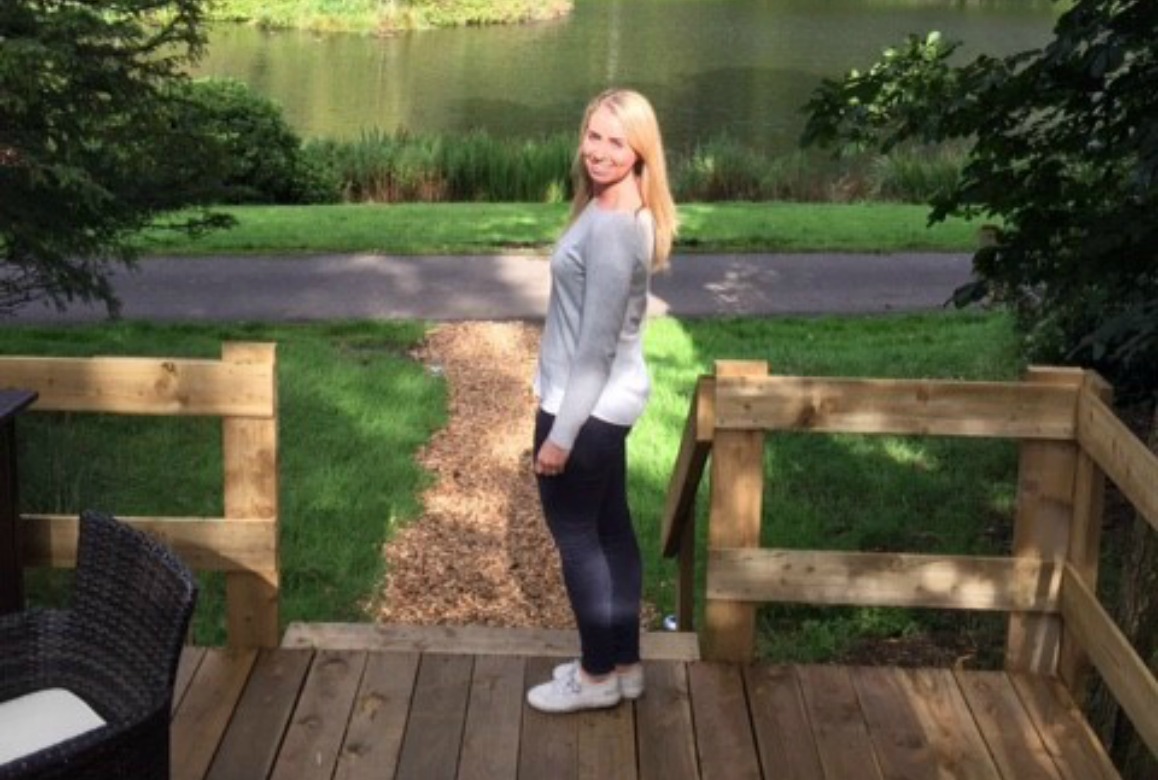 13 Oct

Our Competition Winner's Glamping Experience

We recently launched Glampotel Dundas Castle, and with this we decided to run a competition for one of you to win an overnight stay. Our lucky winner was Esther Johns, and we were delighted to hear that she had a fantastic time staying with her fiance Odhran. Below she tells us a little more about her experience.

Have you ever been 'Glamping' before, and what did you expect before arriving?

I have never been Glamping before but as soon as I saw the pictures of Dundas Glamping, I knew I definitely wanted to try it out! I expected beautiful surroundings and well equipped accommodation, and that's exactly what I got!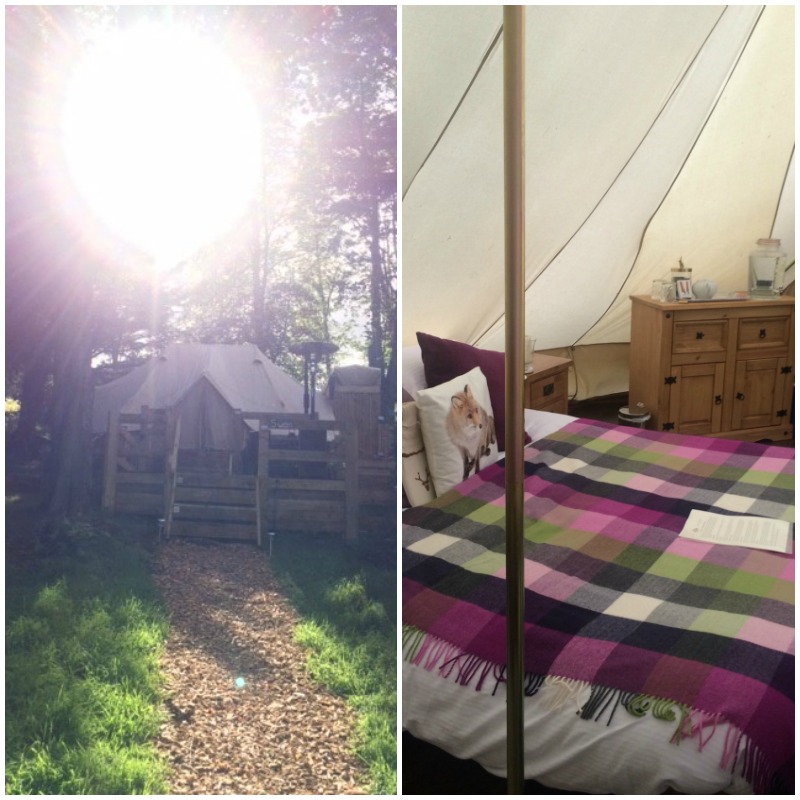 What were your thoughts on arrival/after your stay?
When we arrived, we were amazed at how peaceful and secluded it felt. I couldn't wait to settle in! The canvas cottage was beautifully decorated and had everything we could want for during our stay. I had a fantastic night sleep in the comfortable bed and loved waking up, looking out onto the loch.
What did you do whilst Glamping at Dundas to make the most of your experience?
It was a beautiful sunny afternoon when we arrived so we went for a walk around the grounds then back to start the BBQ! We really loved sitting out on the decking with the patio heater and snuggly blankets.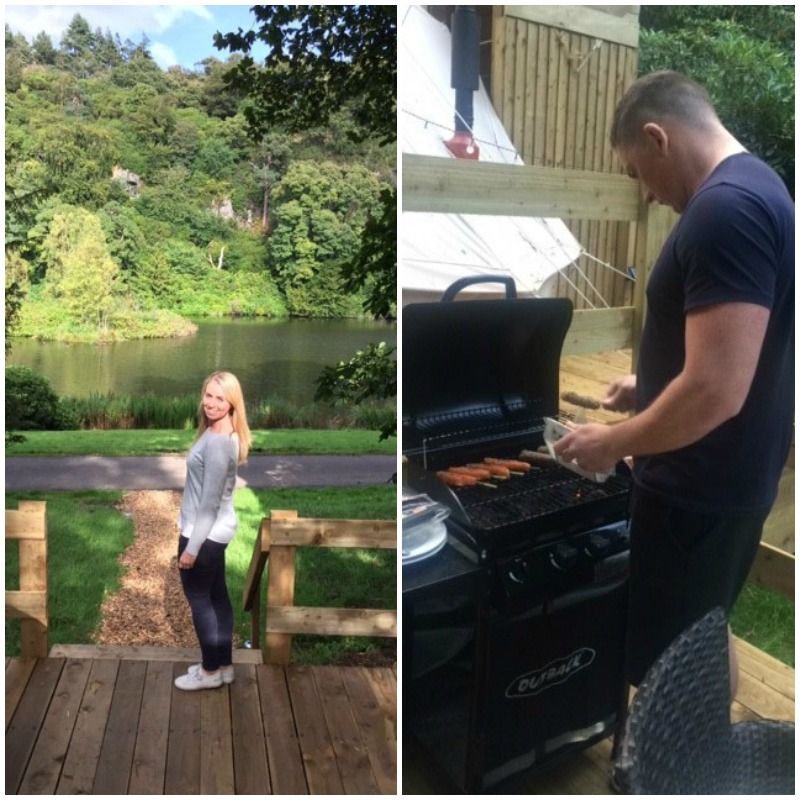 What tips would you give to others who are thinking about Glamping at Dundas?
Definitely do it! It was such a lovely experience. Stay for two nights to really relax and enjoy everything it has to offer. Also, order a breakfast hamper to complete your stay!

Any other comments you would like to give?
I would like to thank Dundas for such a wonderful stay. I was very sad to leave and will definitely be returning!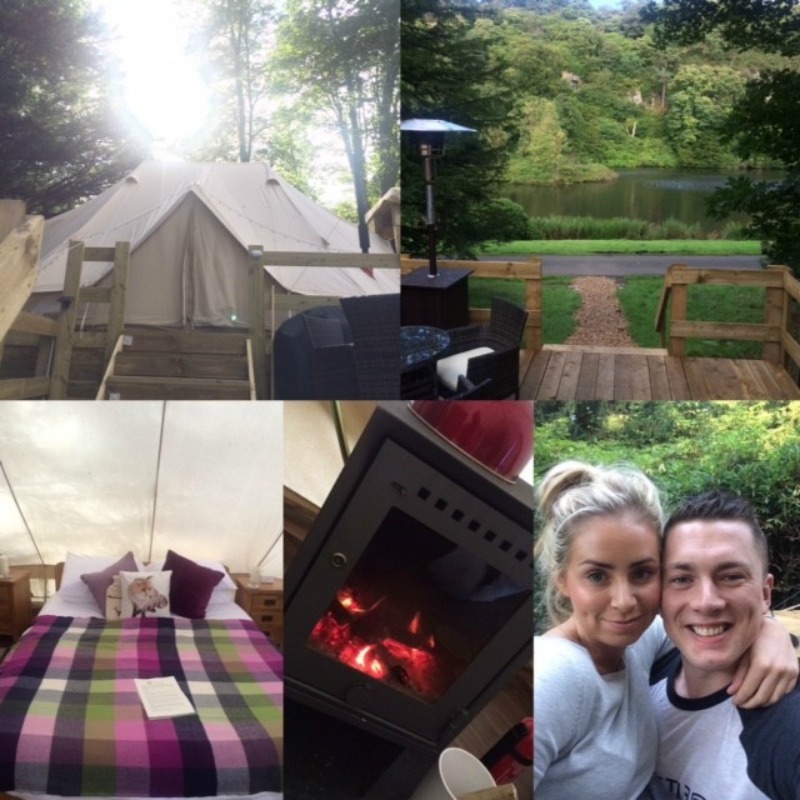 We were so pleased to hear Esther's lovely comments, and hope to see her Glamping at Dundas again very soon!
If you are interested in booking your own Glamping experience, visit www.glampoteldundascastle.com where you can book online. Glamping is available April to October and booking for 2017 is now open.