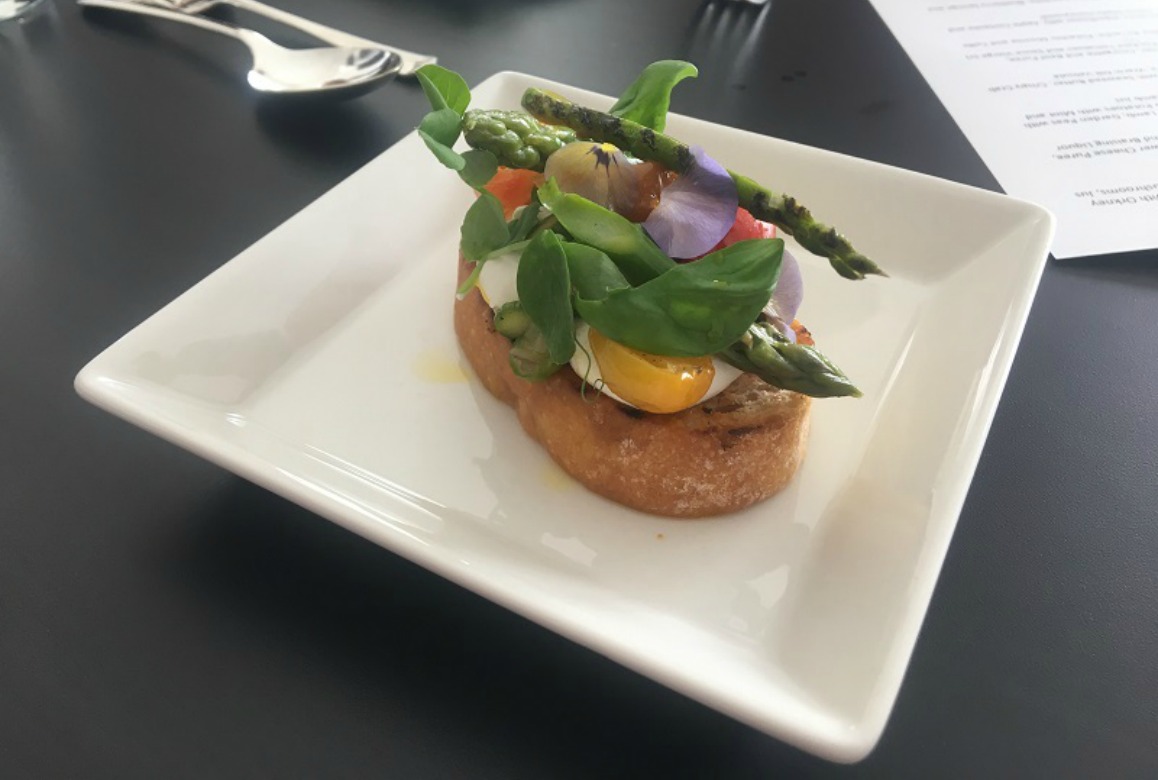 28 Mar

Elegance, simplicity & provenance- our new menus!

Spring is most definitely in the air, and along with the new flowers popping up all over the Dundas estate, fresh new menus from Prestige Venues & Events have arrived.

On a glorious sunny afternoon we were lucky enough to head down to the Prestige office in South Queensferry, a convenient 5 minute drive from us at the Castle, to sample some of the delicious dishes that will be available in the year ahead.

Head chef Tom Beauchamp introduced the tasting, and explained that there was a strong focus on freshness, elegance and simplicity in the new menus. Provenance and using local suppliers is of upmost importance, as is the ability to consistently deliver these dishes at every event.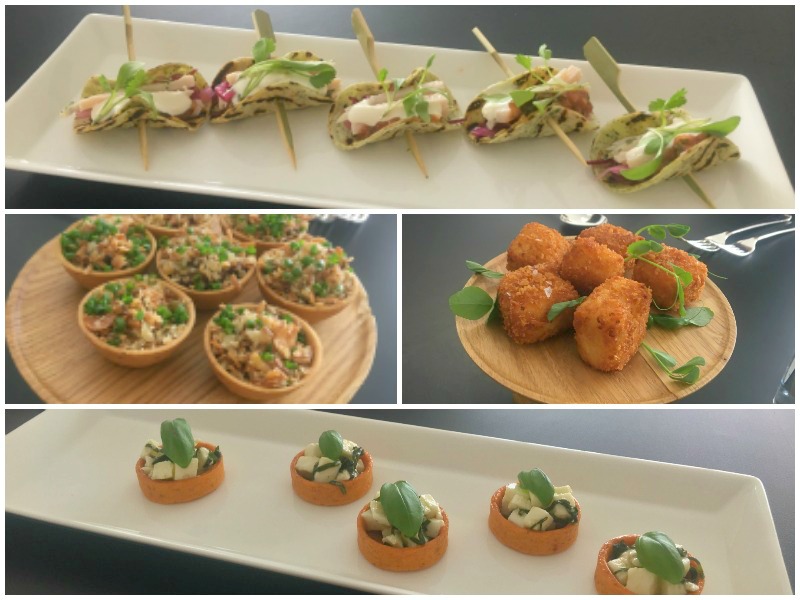 To start with we enjoyed a selection of canapes, some created fresh in front of us by chef Lenke.
Smoked Chicken, Bois Boudran and Sour Cream Kebab
Mini Ox and Ale Pie, Shallot and Chive Crumble
Cured Trout and Salted Watermelon
Seared Tuna with Hot Ceviche Dressing
Sun Blush Tomato Tart, Fresh Mozzarella and Basil
Truffled Mac and Cheese Bites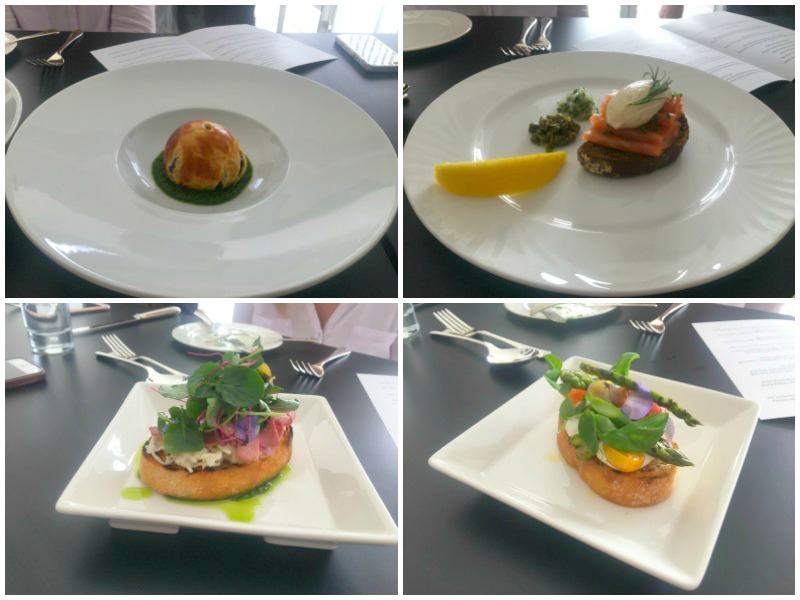 Following this we enjoyed a range of amazing starters- a firm favourite of which was the innovative approach to a haggis dish. Tom created a delicious savoury brioche filled with haggis- with a vegetarian haggis option available also.
Salad of Asparagus and Garden Peas with Whipped Goats' Curd, Dried Tomatoes, Garlic Sourdough, Herbs and Flowers (v)
Salted Cured Black Angus Beef, Celeriac Rémoulade, Watercress Salad, Char-Grilled Sour Dough
Oak Smoked Loch Duart Salmon, Classic Garni of Shallot, Caper, Parsley and Lemon, Savoury Horseradish Cream, Toasted Black Rye
Hornig's Haggis 'Bun'- Home Made Savoury Brioche filled with Haggis, Glazed, Baked
and served with Green Sauce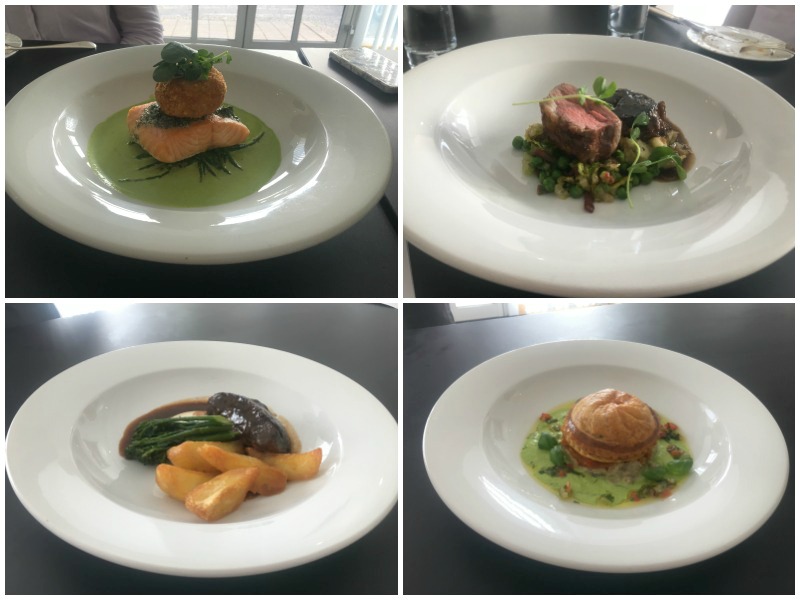 From the amazing range of main courses we tasted, the team loved the featherblade of beef. The meat is slow cooked for 8 hours which certainly shows in the flavour and texture.
Roast Breast of Scottish Chicken, Pomme Puree finished with Orkney Butter, Fricassee of Smoked Bacon, Button Onions and Mushrooms, Jus Bourgogne
Slow Braised Featherblade of Scotch Beef, Cauliflower Cheese Puree, Home Style Roast Potatoes, Buttered Broccoli and Braising Liquor
Roast Rump and Braised Shoulder of Scottish Lamb, Garden Peas with Ayrshire Bacon and Lettuce, Whipped New Potatoes with Mint and Orkney Butter, Sticky Lamb Jus
Roast Fillet of Shetland Salmon glazed with Seaweed Butter, Crispy Crab Cake, Steamed Samphire, Warm Dill Velouté
Seasonal Vegetable Pithivier, Courgette and Basil Puree, Smoked and Roast Aubergine, Fondant Tomatoes and Sauce Vierge (v)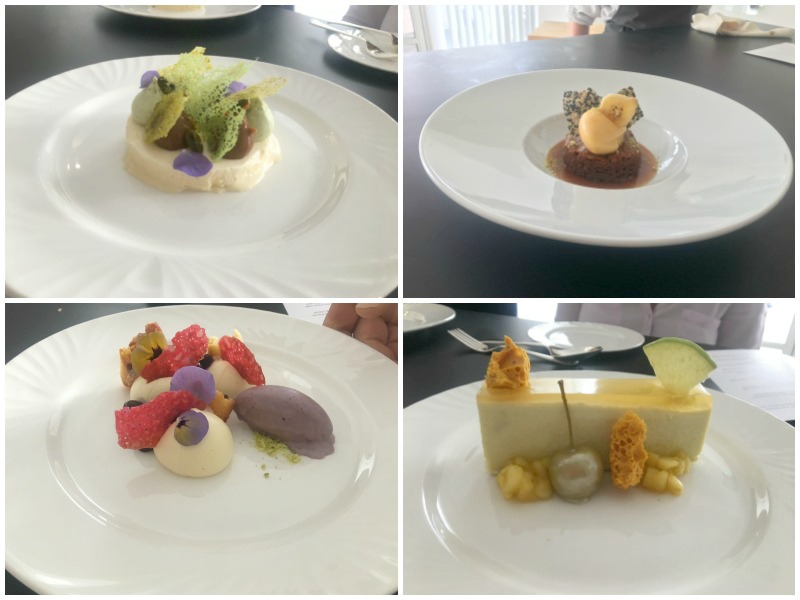 After such an amazing menu with such a range of dishes, we weren't sure we could fit anything else in. But that all changed when we saw the desserts! The white chocolate mousse was so delicious, and the violet ice cream went perfectly.
Rum and Raisin Parfait, Dulce du Leche, Pistachio Mousse and Tuille
Granny Smith Apple Bavarois, Elderflower Jelly, Apple Compote and Home Made Honeycomb
White Chocolate Mousse, Blueberry Compote, Blueberry Sponge and Violet Ice Cream
Warm Chocolate Brownie, Salted Caramel, Passion Fruit and Banana
The above dishes are just a selection of the full new menus Prestige Venues and Events will be offering at Dundas in the coming year. And of course they are always happy to create bespoke options as well. We can't wait to see some of these options heading out of the kitchen at events!