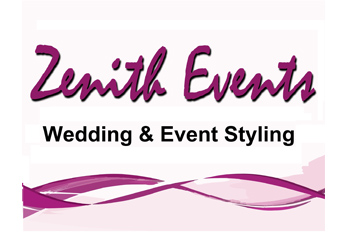 17 Jul

Zenith Events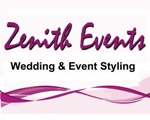 Guest blogger – Helen Noyé.  We are a venue styling company based in Fife and covering central Scotland. Having established in 2009, we are now in our fifth year and have loved every minute of our journey!
We are a fresh company with bright ideas and love planning new designs with our customers.
As you may imagine, we offer an extremely varied range of products and services to style venues, and are always excited to use these in innovative ways to make each wedding and event unique and special. We offer free consultations which are often invaluable to both our customers and ourselves; they offer our clients the opportunity to share all their own thoughts and ideas with us, therefore enabling us to fully understand and deliver this vision.
We are extremely lucky to work with Dundas Castle; this stunning venue and dedicated events team are a delight to work alongside. We have a close working relationship, discussing the requirements and logistics for each wedding and event on a regular basis, and it is partnerships like these which ensure each event runs without a hitch.
We supply all the linen for Dundas Castle, and often other décor to compliment the venue.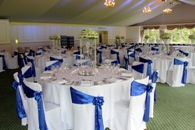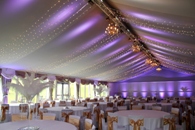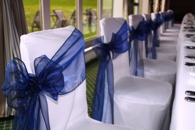 In the past, this has included décor for the pavilion such as paper lanterns, uplighting, and fairy lights, right through to full theming for a Great Gatsby event. We also love providing all the details such as centrepieces, candy carts, and of course chair covers.
Having intimate knowledge of the venue helps us to provide advice and guidance with regards to styling each event. We understand the spaces, and know what décor will complement each area. We are able to use our experience and balance this knowledge with our customers' own ideas and vision.
Our top tip for planning your wedding or event would be to choose your suppliers carefully. We would recommend to meet them in person or at least take the time to have a phone call before booking. You can tell a lot more through a one-to-one discussion than through email and the time taken to do this could prove invaluable. We really enjoy getting to know our customers, and everyone at Zenith Events values this personal approach. It really is worth choosing suppliers you like and trust; this not only helps make your planning easier, it also makes the process more enjoyable!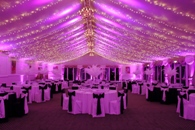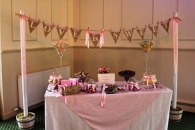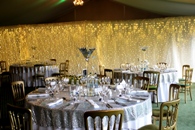 What Dundas Castle has to say…
It is such a comfort to us that we can put the decorating of our client's dining experience in such safe hands.  We can guarantee that our client's vision will be realised in a way that will exceed their expectations!  Because the Pavilion is such a blank canvas Zenith can go to town on creating your theme.  Whether you want a subtle classical look in your chosen wedding colours, or an all singing all dancing Great Gatsby corporate event you'll be surprised at what they can achieve.
The chair covers and your choice of chair tie colour is included in your wedding package and any additions can be easily arranged and discussed with the team at Zenith.